One is the loneliest number that you'll ever do . . .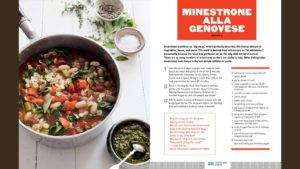 Three Dog Night got it all wrong . . . at least when it comes to the kitchen. In 101 One-Dish Dinners: Hearty Recipes for the Dutch Oven, Skillet & Casserole Pan (Storey Publishing, $16.95), best-selling cookbook author Andrea Chesman has arrived to save those cooks who are ready go to pot. She comes to the rescue with no-fuss recipes that solve the dinner dilemma deliciously and nutritiously by using just one dish. One, as in a more appropriate lyric: One singular sensation . . .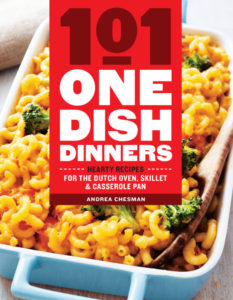 In 101 One-Dish Dinners, Chesman shows off the versatility of Dutch ovens, skillets and casserole pans. Classic baked dishes like ham and potato gratin, chicken pot pie and vegetable lasagne go head-to-head with diverse stovetop suppers like jambalaya, seafood paella and pad Thai. For those looking for something a little lighter but still filling, there are plenty of meal-in-a-bowl salads and timeless soups. A recipe for success: The ability to serve up a nourishing meal with little fuss and fewer dishes!
Seconds anyone?