We ask the dear gods and goddesses at MHz to forgive us. We ask because we are so engrossed in two of newest releases that we haven't found time to brag about them. Until now.
Detective Montalbano: Episodes 31 & 32
Murder, betrayal, office politics, temptation . . . it's all in a day's work for Detective Salvo Montalbano. With his always loyal and sometimes effective police squad he solves crimes in Vigata, crossing paths with housewives and priests, liars, saints and Mafia dons. He also wages a personal war with his own demons, which fight against his professional ideals and personal commitment to beautiful long-distance girlfriend, Livia.
Yet there's always time to indulge a long-standing flirtation with his ultimate temptress, Italian cuisine. The series is filmed in the ancient, sun-washed Sicilian city of Ragusa, and is based on the international best-selling mystery novels by Andrea Camilleri.
Episode31:  Merry-Go-Round
Bizarre kidnappings of young women in Vigàta are happening for incomprehensible reasons. Montalbano also investigates an arson and the disappearance of a young business owner known for being a playboy and big spender. He realizes the key to solving the cases lies in the identity of the young man's girlfriend, a mysterious woman whose identity the man kept secret from friends and associates.
EPISODE 32: Amore
Montalbano is out of his depth when it comes to matters of the heart, so the disappearance of beautiful Michela Prestia leaves him totally stumped. She'd escaped a tragic past of abuse and prostitution and rebuilt her life with a man she loved.  It seems unthinkable she would walk away. An elderly theatrical couple helps Montalbano understand a little more about the complexities of love.
Then there's . . .
Antarctica, a three-part documentary featuring stunning visuals captured by photographers Laurent Ballest and Vincent Munier as they explore the frozen continent, comes from Luc Jacquet, the director of March of the Penguins. Traveling aboard a French polar icebreaker in 2016, they documented the marvels of the continent, both on the ice and under it. This series showcases their work and serves as a chronicle of the effect climate change is having on the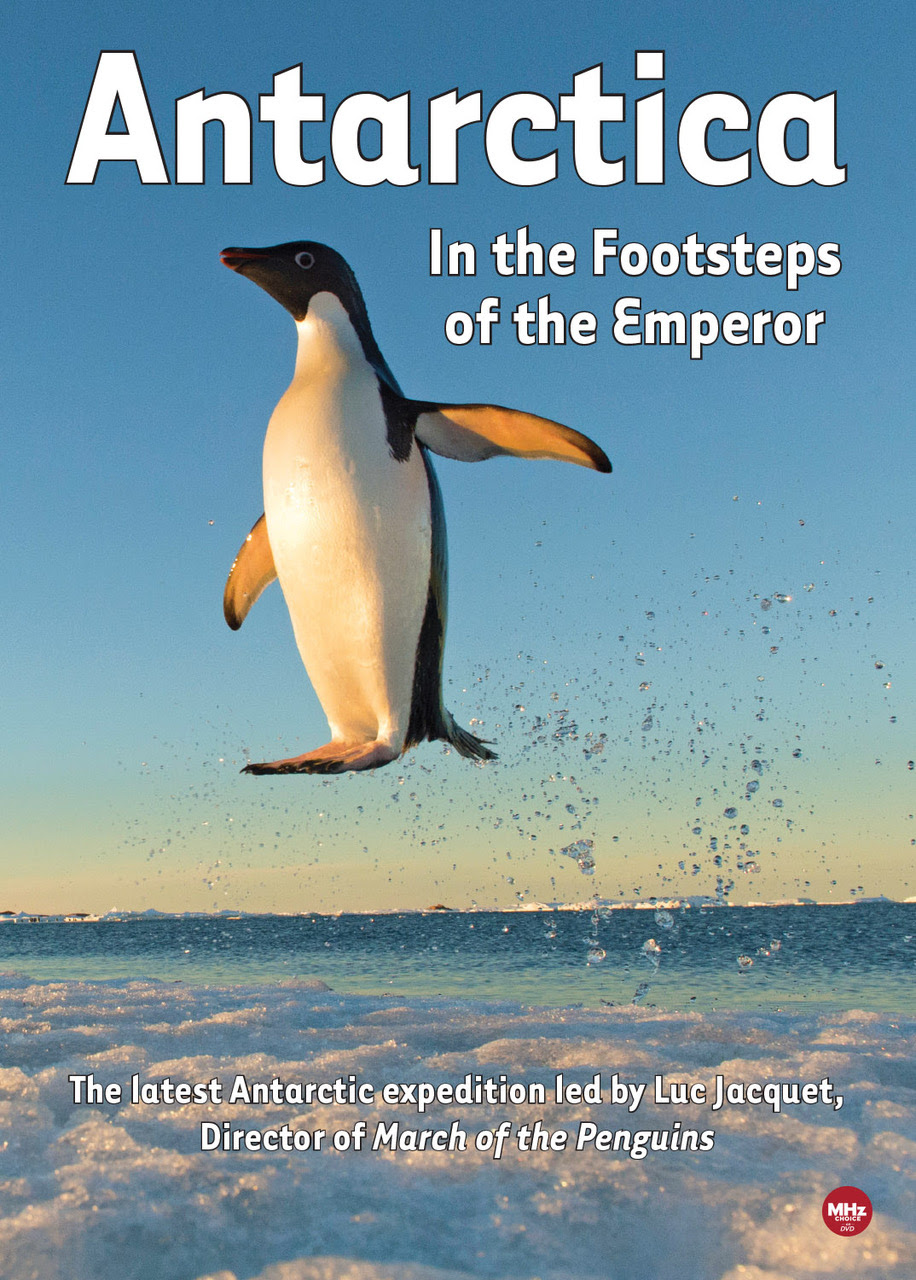 unique and diverse wildlife in this harsh environment.
The story is told in three overlapping installments: Antarctica's Secrets and Antarctica: Living on the Edge highlight the flora and fauna of the rapidly changing continent, and the feature-length In the Footsteps of the Emperor focuses on the life cycle of the emperor penguin. The photography is unforgettable particularly the underwater sequences and the penguins are arguably even more compelling than they were in the Oscar-winning documentary March of the Penguins.
Get ready for the expedition of a lifetime.