Pittsburgh a most desirable city? Don't think so . . . it boats some of the country's worst air, high crime rates and roads that are more cracked than Trump's family.
But the music is good. Or so we hear. And we hear that non-profit music organization Calliope will be hosting the Annual Pittsburgh Songwriters Circle CD release soiree on Friday, November 4. For a mere $7, you can join the Calliope crew for an evening of "remarkable performances" by dozens of participating Pittsburgh songwriters. (The 2017 CD features 29 Pittsburgh-area songwriters.) The gala is being held at The Roots Cellar, "the acoustically-sound subterranean room at the Pittsburgh Center for the Arts." It's very difficult to find: Note the address is 6300 Fifth Avenue.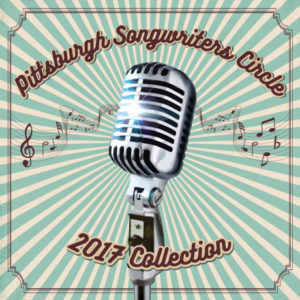 Working under the auspices of Calliope, the Songwriters Circle conducts a weekly songwriters' open stage at Bloomfield Bridge Tavern, holds monthly meetings focused on song craft, places songwriters in front of audiences and produces this annual compilation album series to help to nurture regional songwriters and foster community among artists who are compelled to write songs. Whew! Since the project started in 2005, more than 100 local songwriters have participated in this album series. You can find some of their CDs at CDBaby.com.
Get in the groove by getting more info at calliopehouse.org or by visiting pittsburghsongwriterscircle.org.