August continues to bring daze, and as the big-budget summer blockbusters begin their annual invasion, those who have no interest in the usual explosive entertainment should look to IndiePix Unlimited, the signature subscription streaming service from IndiePix Films. Counter-programming of the highest order, they've carefully curated the "5 Must-See Films of Summer," suitable for binge-watching indoors or anchoring your own festival.
Highlighted by the all-new digital release Mouton, a compelling French language drama which captured both a Special Jury Prize and Best First Film (from directors Gilles Deroo and Marianne Pistone) at the prestigious Locarno Film Festival; the essential must see films also include the world cinema festival favorites The Winter (Greece), Crumbs(Ethiopia) and Samson & Delilah (Australia) and Ondi Timoner's Sundance Grand Jury Prize-winning doc, We Live in Public.
Called "the independent film champion" by TechHive.com, consumers interested in programming their own film festival with IndiePix Unlimited  and "5 Must-See Films of Summer" can simply visit indiepix-unlimited.tumblr.com/ and sign up for access to these cinematic gems, as well as a highly-curated catalog of 400+ acclaimed world cinema classics, short films, documentaries and more.  For $5.99 per month (with the first month free!) IndiePix Unlimited offers movie lovers the opportunity to watch Indiepix's deep, award-winning catalog anywhere and anytime through any platform . . . whether  tethered to a desktop or out and about on an iPhone, tablet or Android device.  With free apps supporting both iOS and Android devices, subscribers need only to sign up on the secure site for immediate 24/7 access.
Before you start logging in, let us give you a little more movie maven info about each of the must-see flicks.
Mouton
(France) Directors Gilles Deroo and Marianne Pistone borrowed from the cinema-verité handbook with their feature film debut, a highly original drama that follows cheerful 17 year-old, Aurélien Bouvier, also known as Mouton (Sheep).  He works in the kitchen of the local seafood restaurant in the little town of Courseulles-sur-Mer on the Normandy coast and enjoys a simple life filled with work friendship and love.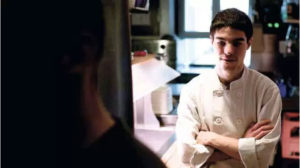 But when Mouton suffers a bizarre accident with a chainsaw during the Fête de la Sainte-Anne, the film's focus turns to those left behind in a drama about which
Variety
 loved the film, gushing: "Films that truly surprise are the rarest of the rare and
Mouton
's originality and intriguing docu-style approach make it impossible to dismiss as just another arty experiment".
The Winter
(Greece) The dazzling feature debut of talented VFX artist Konstantinos Koutsoliotas, this is the story of an impoverished writer, Niko (Theo Albanis) who leaves London for his family home in the Greek mountain town of Siatista.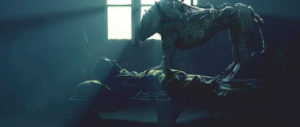 Upon arriving, he discovers the home has been abandoned and is now haunted by the ghosts of the past.  Working to retain his grasp on reality, Niko sets about to uncover the mystery of his father's death in this poignant, fantastical drama blended with a touch of magical realism and influenced by the works of Poe and Lovecraft.  It was nominated for a Méliès d'Argent Best Fantastic Feature Film at 2015 Imagine: Amsterdam Fantastic Film Festival.
Crumbs (Ethiopia) Called "outlandish and imaginative" by The Hollywood Reporter and "an instant classic" by Movie City News.com, this film is a post-apocalyptic, surrealist science-fiction romance.  Set against the background of spectacular Ethiopian landscapes, the film finds a  strange-looking scrap collector, Gagano (played by the charismatic Daniel Tadesse).  Alternately gripped by daydreams and constant fears, the diminutive Gagano has had enough of collecting the priceless crumbs of decayed civilization, including the most valuable: merchandise from Michael Jackson and Michael Jordan.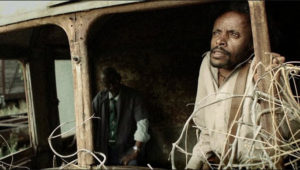 When a spaceship that has been hovering high in the sky for years starts showing signs of activity, Gagano has to overcome his fears–as well as  a witch, Santa Claus and second-generation Nazis–to discover things aren't quite the way he thought. After its World Premiere in the Bright Futures section at the Rotterdam International Film Festival, followed by EFM in Berlin, Crumbs captured a special Nightfall Jury Mention at the 2015 Los Angeles Film Festival, and the New Flesh Award for Best First Feature Film at Montreal's 19th Annual Fantasia International Film Festival.
Samson & Delilah
(Australia) Best described as a "survival love story", Australia's official Oscar submission from 2009 and winner of the Caméra d'Or at Cannes for Best First Film, follows cheeky, aimless Samson (Rowan McNamara, in his big screen debut) and Delilah (Marissa Gibson), two indigenous 14 year-olds living in a isolated Aboriginal community in the desert of Central Australia.  Among a tiny collection of houses, day in and day out, nothing changes and no one seems to care.  However, when tragedy strikes, the duo are branded as outcasts and they turn their backs on home and embark for distant Alice Springs on a grueling road trip.  Subjecting the wayward couple to extreme poverty, addiction and hunger, their journey of self-discovery helps them discover that while life isn't always fair, love never judges.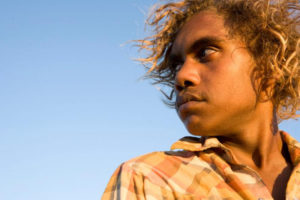 Based on director Warwick Thornton's personal experiences,
Samson & Delilah
was an international smash, capturing 7 Australian Film Institute Awards, as well as Best Feature Film at the 2009 Asia Pacific Awards, Best Film at the Amazonas Film Festival in Brazil and the Grand Jury Prize for Best Film at the St. Tropez Film Festival in France.
We Live in Public
(USA) Ten years in the making and culled from 5,000 hours of footage,
We Live in Public
reveals the effect the web is having on our society, as seen through the eyes of "the greatest Internet pioneer you've never heard of", artist, futurist and visionary Josh Harris.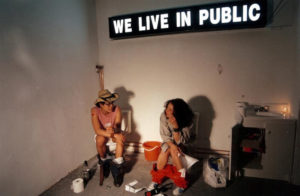 Ondi Timoner
documented his tumultuous life for more than a decade to create a riveting, cautionary tale of what to expect as the virtual world inevitably takes control of our lives.
Whether you're interested in binge-watching the 5 Must-See Films of Summer or creating your own queue filled with acclaimed cinema, don't miss out on a truly unique, engaging and watercooler-worthy viewing experience with the IndiePix Unlimited!