Want to start the New Year off with an exciting new chapter in your reading? It's elementary dear readers.
In Arthur and Sherlock: Conan Doyle and the Creation of Holmes (Bloomsbury, $27), acclaimed author Michael Sims traces Sir Arthur Conan Doyle's circuitous path to becoming the father of the modern mystery.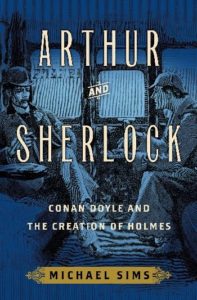 Follow Doyle's early days in Edinburgh surrounded by poverty and violence, through his escape to university to study medicine, his first several years of limited success in both medicine and writing, and finally, the emergence of the character of Sherlock Holmes, in Doyle's A Study in Scarlet.
Sims deftly shows Holmes to be a product of Doyle's varied adventures in his personal and professional life, as well as built out of the traditions of writers Edgar Allan Poe, Charles Dickens, Émile Gaboriau and (one of our faves, and still so underrated!) Wilkie Collins—not just a skillful translator of clues, but a veritable superhero of the mind, reminiscent of Doyle's esteemed teacher, Dr. Joseph Bell.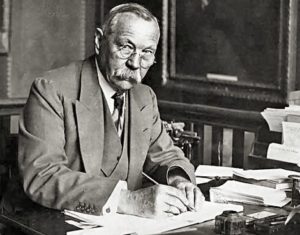 As a young medical student, Doyle studied under Dr. Bell, a veritable diagnostic genius and Doyle's favorite professor. Bell could often identify a patient's occupation, hometown, and ailments from the smallest details of dress, gait, and speech. Although Doyle was training to be a surgeon, he was impressed and inspired by Bell's detective-like abilities, which laid the groundwork for Doyle's creation of Holmes several years later. Filled with details that will surprise even the most knowledgeable Sherlockian, Arthur and Sherlock is a literary genesis story for detective fans everywhere.