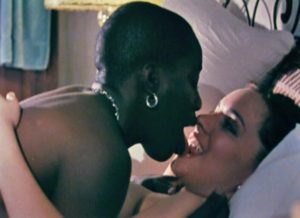 First Run Features is always in first place. They make important moves, release important films. Check the case of the re-release of Cheryl Dunye's landmark black queer film The Watermelon Woman.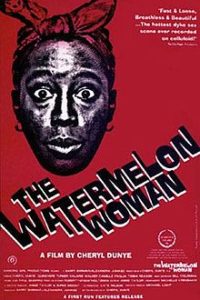 Now remastered for its 20th Anniversary, with pristine 2K HD restoration overseen by 13 Gen, The Watermelon Woman will screen at Metrograph in New York City beginning Thursday,November 10. Following an international run on the LGBT festival circuit, the landmark film is connecting with a lively new generation of fans worldwide. First Run Features will then re-release the film on DVD and VOD January 31, 2017.
Set in Philadelphia, this is the story of Cheryl (Cheryl Dunye), a twenty-something black lesbian struggling to make a documentary about Fae Richards, a beautiful and elusive '30s black film actress popularly known as "The Watermelon Woman." While uncovering the meaning of Fae Richards' life, Cheryl experiences a total upheaval in her personal life. Her love affair with Diana (Guinevere Turner), a beautiful white woman, and her interactions with the gay and black communities, are subject to the comic yet biting criticism of her best friend Tamara (Valerie Walker). Meanwhile, each answer Cheryl discovers about the Watermelon Woman evokes a flurry of new questions about herself and her future.

According to director Dunye, much about the character is autobiographical, but the historical references to the Watermelon Woman are fictional. "The idea came from the real lack of information about the lesbian and film history of African American women," she explains, "Since it wasn't happening, I invented it."
The Watermelon Woman features cameo performances by notable LGBT figures including controversial cultural critic Camille Paglia, African American singer/songwriter Toshi Reagan, Pomo Afro Homo performer Brian Freeman, African American poet Cheryl Clark and novelist/activist Sarah Schulman.
The Watermelon Woman was Dunye's first feature film and the first by a black lesbian. It was made on a budget of $300,000, financed by a $31,500 grant from the National Endowment for the Arts (NEA), a fundraiser and donations from friends of Dunye.