FOR TV FANS
Get an exclusive look behind the scenes of the first two seasons of Outlander with The Making of Outlander: The Series: The Official Guide to Seasons One & Two (Delacorte,$50), an official, fully illustrated companion to the hit TV series based on the bestselling novels.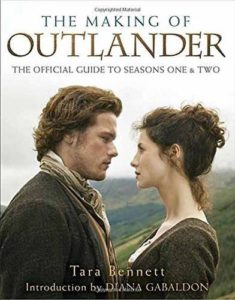 Millions of readers captivated by the epic romance of Claire Beauchamp Randall and Jamie Fraser have eagerly followed. Now the must-watch drama has inspired this must-have guide, which reveals that it takes a village (or perhaps a Scottish isle) to bring the breathtaking world of Outlander to life in front of our eyes. Spanning the first two seasons of the small-screen, The Making of Outlander leads readers behind the scenes and straight into the action as cast members, writers, producers, musicians, costume designers, set decorators, technicians, and more share the many adventures and challenges they face to make this sweeping saga come alive on the screen.
In the special treat Wild Kratts: A Creature Christmas (PBS Distribution), the Wild Kratts crew is resting and relaxing as they get ready for the Wild Kratts Christmas party after a busy year filled with amazing creature adventures.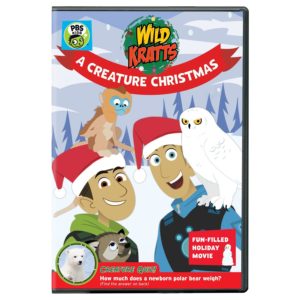 It's too bad their arch villains Donita Donata, Gaston Gourmand, and Zach Varmitech are about to spoil the fun. The sound of jingle bells is replaced by alarm bells as the team discovers that Donita, Gaston, and Zach are capturing baby animals from around the globe. With Christmas fast approaching, can Martin and Chris rescue their baby animal friends and return them to their homes in time for the holidays?
Daniel Tiger's Neighborhood: Daniel's Winter Wonderland (PBS Distribution)features four stories including "A Snowy Day," "Daniel's Winter Adventure," "Neighborhood Nutcracker," and "Baking Mistakes." In the stories "Daniel's Winter Adventure" and "Neighborhood Nutcracker,"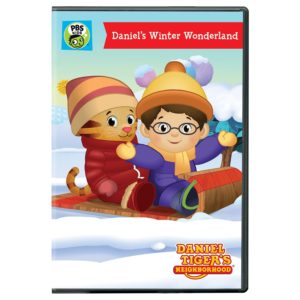 Daniel discovers that when sledding, ice skating, or learning a dance for "The Nutcracker" ballet, "if something seems hard to do, try it a little bit at a time!" In addition to these grr-ific stories, kids can watch Daniel and Miss Elaina play snow astronauts in "A Snowy Day," and Daniel and Prince Wednesday make cookies with Baker Aker in "Baking Mistakes."
FOR NATURE LOVERS
In The Hidden Life of Trees: What They Feel, How They Communicate—Discoveries from a Secret World (Greystone Books, $24.95), Peter Wohlleben shares his deep love of woods and forests and explains the amazing processes of life, death, and regeneration he has observed in the woodland and the amazing scientific processes behind the wonders of which we are blissfully unaware.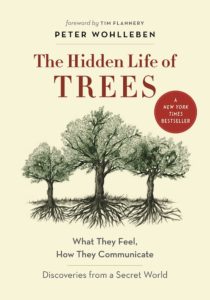 Much like human families, tree parents live together with their children, communicate with them, and support them as they grow, sharing nutrients with those who are sick or struggling and creating an ecosystem that mitigates the impact of extremes of heat and cold for the whole group. Drawing on groundbreaking new discoveries, Wohlleben presents the science behind the secret and previously unknown life of trees and their communication abilities; he describes how these discoveries have informed his own practices in the forest around him.
Countless books and blogs have extolled the virtues of the Cat Lady, now photographer David Williams celebrates cat-owning men and the precious kitties who have stolen their hearts. Men With Cats: Intimate Portraits of Feline Friendship (Quirk Books, $12.95) represent a cross-section of American society—musicians and artists, soldiers and CEOs, truck drivers and tattoo artists—with one very furry common denominator.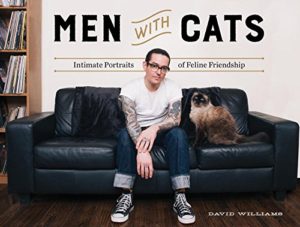 These fun, fuzzy, and offbeat portraits are full of personality, and the accompanying stories share everything from "how we met" to how the cats earned their names. Men with Cats is a delightful gift book for anyone who appreciates the bond between pets and their people.
Small is size, big in tips and hints. Miniature Garden Grower (Mitchell Beazley, $14.99) from garden designer and writer Holly Farrell shows how to grow a variety of miniature gardens from scratch, using inexpensive, everyday equipment and materials.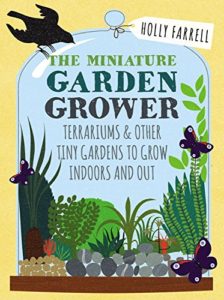 Projects include: one-pot gardens, terrariums, wildlife gardens, water gardens, herb gardens and vertical gardens. Heavily illustrated with diagrams and photographs, and packed with charts and tables, this book is a gardening book the whole family can enjoy.
FOR POP-UP PRAISERS:

LEGO Pop-Up (
Scholastic, $29.99) is the first-ever LEGO pop-up book Matthew Reinhart creates another spectacular pop-up book, this time telling the LEGO story with equal amounts facts, fun and adventure.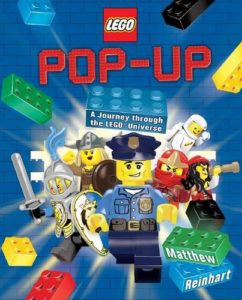 Packed with a variety of features- pop-ups, pull tabs, turning wheels and more, this "fun-formative" book will be a delight for both LEGO and pop-up fans alike. Part book, part comic strip, all fun, this is the ultimate collector's item for LEGO fans.
In this spectacular pop-up guide to the White House by bestselling paper engineer Robert Sabuda, readers can take a tour behind the scenes of the office of the executive branch and the residence of the president and his family. Enter The White House: A Pop-Up of Our Nation's Home (Orchard Books, $29.99) and travel through time as you open each spread and discover the North Face of the White House, the East Room, the Lincoln Bedroom, the Rose Garden,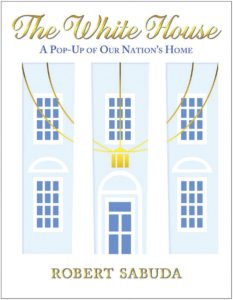 the Oval Office, and the South Lawn of the White House. year. According to First Lady Michelle Obama, "It's the 'People's House.' It's a place that is steeped in history, but it's also a place where everyone should feel welcome."
The iconic art of Japanese artist Hokusai, from great waves to waterfalls and mountains, are reimagined in dramatic 3-D pop-ups in Hokusai Pop-Ups (Thames & Hudson, $29.95). Realized in jewel-like colors,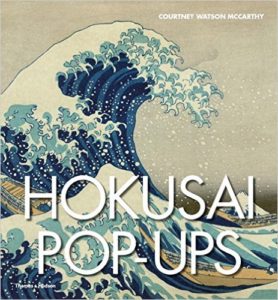 Hokusai's simple views of everyday scenes in Japan, his sense of balance and harmony, and his highly stylized but ever-changing techniques seem to capture the spirit and traditions of his homeland. Hokusai Pop-Ups brings this stunning art to life.
FOR MUSIC MAVENS
As the 50th anniversary of the Summer of Love floods the media with debates and celebrations of music, political movements, flower power, acid rock and hippies, The Explosion of Deferred Dreams: Musical Renaissance and Social Revolution in San Francisco, 1965–1975 (PM Press, $22.95)  offers a critical re-examination of the interwoven political and musical happenings in San Francisco in the Sixties.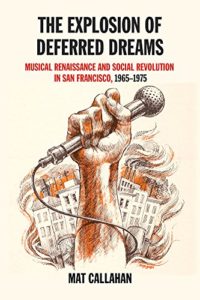 Musician and native San Franciscan Mat Callahan uses dozens of original interviews, primary sources and personal experiences to show how the intense interplay of artistic and political movements put San Francisco, briefly, in the forefront of a worldwide revolutionary upsurge.
Prince: Life & Times (Chartwell Books, $24.99) is a lavishly illustrated authoritative chronicle of his ground-breaking career, covering every album, every movie and every tour. Jason Draper includes profiles of key collaborators such as The Time, Sheila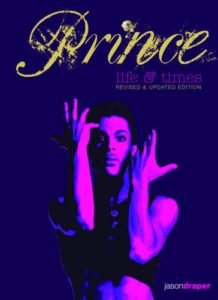 E and Vanity 6, assesses his various business dealings, reviews of every album and details his many side-projects, on stage, on record, on screen, and beyond. This updated second edition includes detailed information on Prince's activity from 2008 up to his death this year.
In the new book Fleetwood Mac: The Complete Illustrated History (Voyageur Press, $40) music historian Richie Unterberger digs deep into the band's entire career, highlighting details that will surprise even the most loyal fans. The scope of the book is as large and varied as Fleetwood Mac's career, starting with their formation as a blues band in the '60s to the pop superstardom of the '70s and '80s to their 2015 reunion.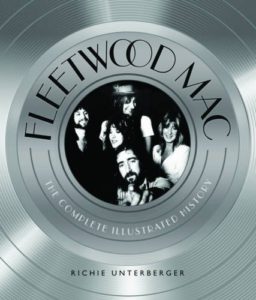 Each chapter features separate reviews of each of Mac's 17 studio albums, authored by noted rock critics such as Barney Hoskyns, Tom Moon Martin Popoff and Gary Graff. In addition, there's a myriad of photographs and images and memorabilia, including rare and little-seen items.
He is, without a doubt, one of the most popular and controversial artists of all time. Now, for the first time ever, author Daryl Easlea explores the life and history of Michael Jackson, in reverse, in Michael Jackson: Rewind (Race Point Publishing, $40). Starting with his tragic death and rewinding to his early hits with the Jackson 5 and life in Gary, Indiana, this is a complete illustrated history of the King of Pop: his genius, his life and his demons.
Life Amplified World Tour: Live at WVU
 (City Drive Films) is the new live concert DVD and CD from multi-platinum country superstar Brad Paisley.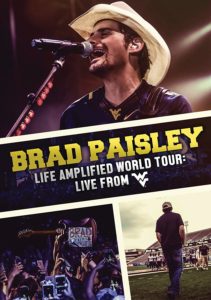 The concert was shot with 20 cameras in front of a hometown crowd of more than 15,000 people. Paisley played an electrifying two-hour show that included many of his 23 number one singles, such as "Mud on the Tires," "Then," and a surprise rendition of "I'm Still A Guy," featuring Chris Young.  The show also includes a very special version of the John Denver song "Take Me Home, Country Roads," which has become an anthem for WVU.
The early '50s was a heyday for vocal groups, riding the wave of middle-of-the-road popular music in the Tin Pan Alley-dominated years before rock 'n' roll changed pop music for ever. The Ames Brothers were one of the most popular of those groups, making their US chart debut in 1948, and racking up a lengthy string of hits over the next few years.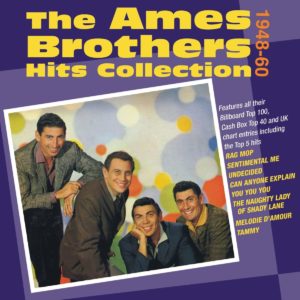 Their following was such that despite the upheaval that rock 'n roll occasioned in the pop landscape, they continued having chart entries right through to the start of the new decade. This 54-track two-CD collection from Acrobat comprises all of the Billboard Top 100 entries they achieved during their career. It's an evocative and definitive souvenir of one of the most popular and successful groups of their era.
FOR THOSE WHO LIKE DEAD THINGS
The Driller Killer (Arrow Films) is the definitive look at NYC s underbelly a slasher that is as much at home in the arthouse as it is the grindhouse. None of Abel Ferrara's films have quite managed to match the shock, extremity and downright notorious nature of the fright flick.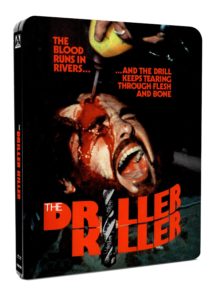 Ferrara plays struggling artist Reno, a man pushed to the edge by the economic realities of New York living in the late seventies and the No Wave band practicing in the apartment below. His grip on reality soon begins to slip and he takes to stalking the streets with his power tool in search of prey . . . Remember, it's only a movie. or is it?
The Walking Dead tells the story of Rick Grimes and his band of survivors living in the gruesome aftermath of a zombie apocalypse. This deluxe The Walking Dead Blood Globe (Running Press, $12.95) includes a one-of-a-kind blood globe, featuring a scene of walkers.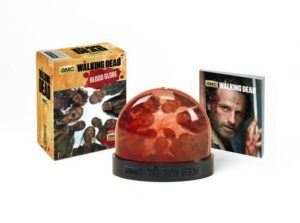 When the globe is shaken, it fills with fake "blood." The kit also includes a 32-page book with quotes and images from the show.

An Ancient Egyptian Book of the Dead: The Papyrus of Sobekmose (Thames & Hudson, $40)is the first-ever  translation of the ancient Egyptian Book of the Dead of Sobekmose―fully illustrated and explained by a leading Egyptologist. The Book of the Dead of Sobekmose, in the collection of the Brooklyn Museum, is one of the most important surviving examples of ancient Egyptian Books of the Dead. Such "books"―actually papyrus scrolls―were composed of traditional funerary texts, including magic spells, which were thought to assist the deceased on their journeys into the afterlife.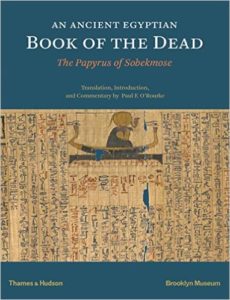 The ancient Egyptians believed in an underworld fraught with dangers that needed to be carefully navigated, from the familiar, such as snakes and scorpions, to the extraordinary: lakes of fire to cross, animal-headed demons to pass, and the ritual Weighing of the Heart, whose outcome determined whether or not the deceased would be born again into the afterlife for eternity.
FOR THE YOUNG AND YOUNG-AT-HEART
In a quiet wood, a gray squirrel declares war on the machines that invade his wood, threatening his nest and tree. Taught words and how to use simple machines like the wheel by a young boy who names him Jack, the squirrel shares what he's learned with the other animals.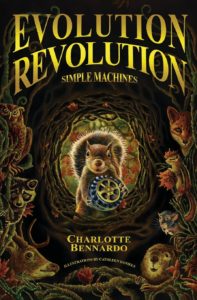 And so we enter the world of Evolution Revolution: Simple Machines (CreateSpace Independent Publishing, $5.99.)
This is a smart and charming book for younger readers that will have them wondering just what the animals in the yard are up to! Watch for the next book in this series coming
With Jumbo Stickers for Little Hands: Jungle Animals (MoonDance Press, $5.99), sticker fans of all ages can play with large vinyl, resusable stickers of colorful, jungle animals. From Siamese fighting fish to lions,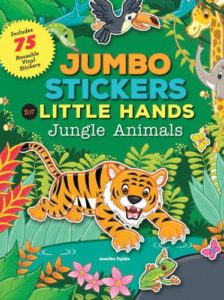 tigers, monkeys, zebras, butterflies and panda bears-what's your favorite animal? With 24 pages of jungle scenes, monkeys can hang from trees. And so  can elephants and lions!
The battle between cats and dogs goes galactic!
Star Paws
(MVD Entertainment Group) stars Adventure Cat and his evil kitty army, who hope to snatch a magical galactic bone that will give them the power to take over the entire galaxy.
It's up to an elite group of space dogs, headed by the intrepid General Ruff to beat Adventure Cat to the bone. Four paws up!