Have you ever been mellow?
We often are, especially when we hear the scrumptious, soothing vocals of Olivia Newton-John. (Yes, even "Xanadu" soothes us in a certain way.)
That's good news.
Really good news.
More really good news: With candor, humor and warmth, Olivia writes about her life and career and cancer in the must-have Don't Stop Believin' (Gallery Books, $28). Available for the first time in the United States, this edition includes a new afterword by Olivia.
She speaks about her childhood, her father's role in breaking German Enigma codes during World War II,  her feeling about about stardom,her beloved daughter Chloe, meeting the love of her life, and her passion and unwavering advocacy for health and wellness.
"I hope this story of my life from my early years up to today will bring some inspiration and positivity to the reader," Olivia says. "We all share so many experiences in our own unique way."
We share, we savor, we pray.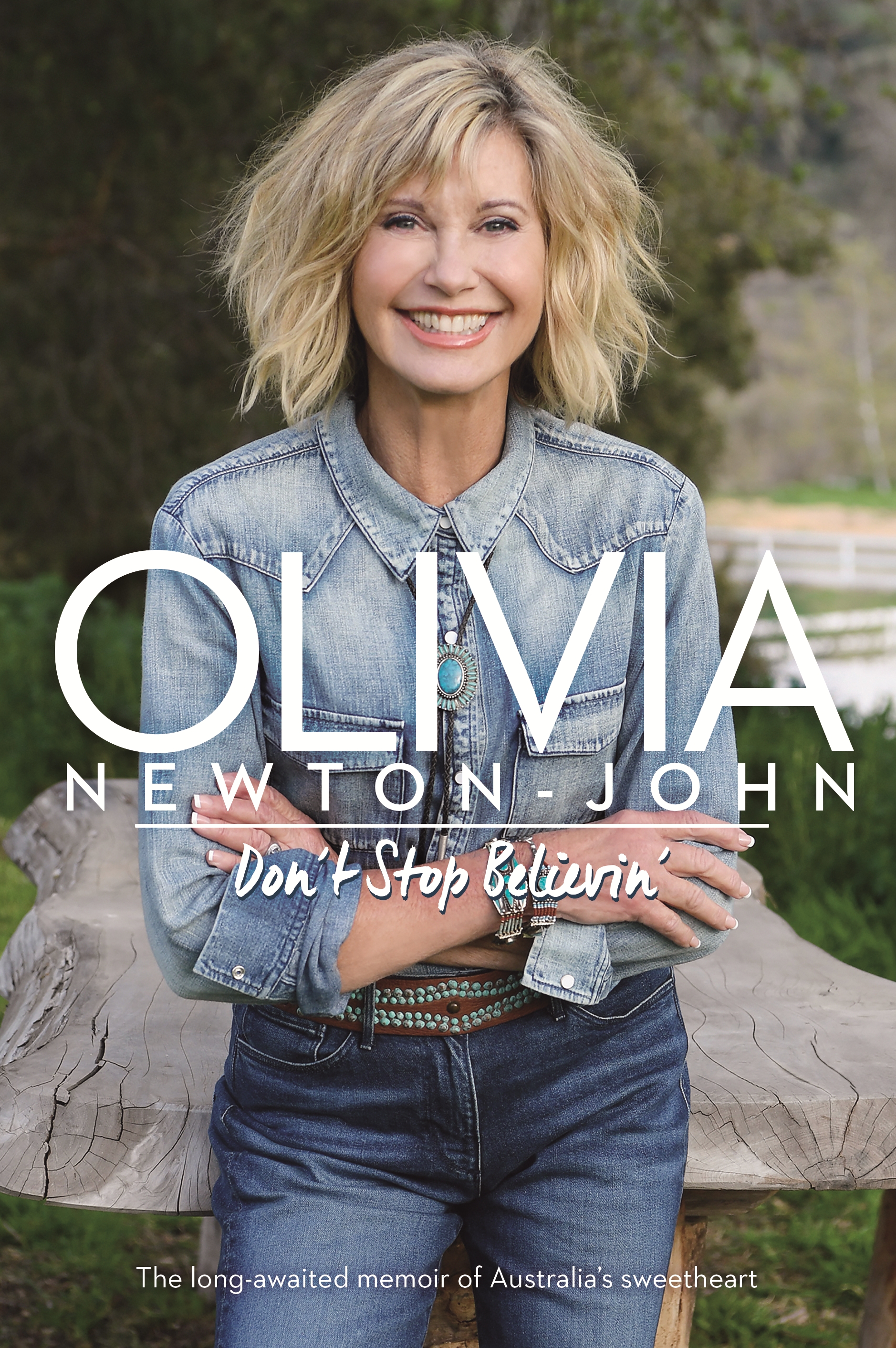 For more than five decades, Olivia Newton-John has been one of our most successful and adored entertainers. A four-time Grammy Award winner, she is one of the world's bestselling recording artists of all time, with more than 100 million albums sold; numerous Country Music, American Music, Billboard and People's Choice Awards; an Emmy Award; 10 No. 1 hits and more than 15 Top 10 singles among her successes. Her unforgettable role in Grease catapulted her into super-stardom. In addition to her music and screen successes, Olivia is perhaps best known for her strength, courage and grace.

After her own personal journeys with cancer, she has thrived and become an inspiration for millions around the world. A tireless advocate for countless charities, her true passion is as the founding champion of the Olivia Newton-John Cancer Wellness & Research Center in her hometown of Melbourne, Australia.  Olivia was diagnosed with breast cancer in 1992; the diagnosis "came the same weekend my father died of cancer, so you can imagine the shock", she remembers. Learn more @ onjcancercentre.org.
Olivia has always radiated joy, hope and compassionate.
She continues to be a force for love, for goodness, for strength, throughout the world.
"I also  believe that when you go through something difficult, even something as dramatic as cancer, that something positive will come of it," she says.
Don't stop believin'.