She's back. And as spirited a teen as ever. On November 7, PBS Distribution will release Anne of Green Gables: The Good Stars on DVD. This is the second installment of the classic best-selling Lucy Maud Montgomery story returns after the successful Thanksgiving 2016 premiere, which reached more than 3.2 million viewers.
In this installment, Anne Shirley turns 13 and faces complex situations with friends, learns from inspirational adults, and experiences an escalating friendship with Gilbert. Her free-spirited nature is challenged by her perceived need to be sensible, a journey fraught with confusion and some unfortunate—albeit amusing—(mis)adventures.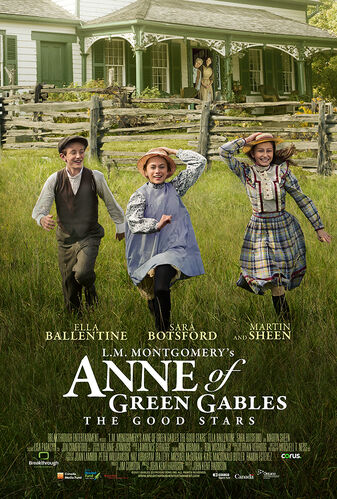 The program, written and directed by John Kent Harrison will once again star a trio of good stars: critically-acclaimed Martin Sheen as Matthew Cuthbert, along with the return of Ella Ballentine as Anne Shirley and Sara Botsford as Marilla Cuthbert.
Also starring:  Prince Edward Island.