Everyone who knows our obsession over films, knows we always embrace the goodies released by First Run Features.  Let's take a look at four recent must-haves.
When Justice isn't Just
The film, directed by Oscar-nominated and NAACP Image Award winner David Massey, addresses the concept and reality of justice in the United States, particularly in regard to racial disparities in the American criminal justice system. Filmed in cities across the country, this dynamic documentary explores why so many unarmed black people have been targeted and killed by law enforcement officers, an issue that has taken center stage in the national consciousness.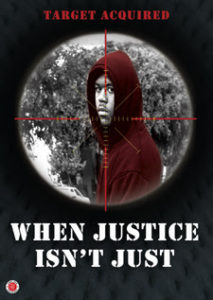 The filmmakers talk to legal experts, activists and law enforcement officials who speak to the inequality within our criminal justice system. The film asks the crucial question of how to prevent more violence in this country, including Black on Black deaths. Activists, law enforcement officials, legal scholars, and the family members of victims offer a range of responses. At its heart, When Justice Isn't Just confronts our broken criminal justice system, focusing on the incarceration rate of people of color. As the Black Lives Matter movement—and citizens nationwide—question the accountability of our justice system in cases of police violence, the film is an essential addition to the ongoing discussion about reform and renewal. Available September 13.

From the producers that brought us Persepolis and Delicatessen comes this family road trip comedy. Claire and Maurice, both survivors of previous marriages, have to take their whole family on a road trip to Claire's father's funeral. This tightly knit family is composed of Claire's vegetarian son, Alex, who's secretly fond of Maurice's daughter, Lucie, the teenage rebel. Meanwhile Claire's poet brother is along for the ride.
And of course don't forget young Prune, Claire and Maurice's daughter, who will develop a passion for France's emblematic cows. Will this family of misfits survive the trip?
Weight
You beat the weight or the weight beats you–it's the test every powerlifter faces when approaching the bar. But the weight that's been pressing down on coach and gym owner Paul Steinman is something far more challenging than sport.  Bombing out on his squats at the 2012 American Open was just one more failure for Paul. It had been a bad stretch for him both in and out of the gym–now it's time to make good.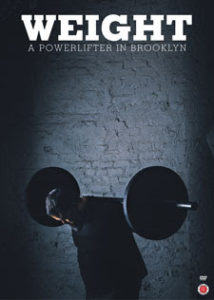 One year later, he's back in the same place and competing at the same meet, with his wife and partner Rebecca at his side. As a super heavyweight Paul will lift in the day's final flight, leaving time to sit and think about all that's happened. What do you do when the weight feels heavy? Can you get up? Andrew Filippone Jr.'s Weight is a dramatic, character-driven documentary set in Brooklyn, following Paul and Rebecca over a challenging year.
DVD Extras: Epilogue • Biographies • Audio Commentary with Rebecca Steinman
Dark Diamond is a poised, stylish, assured thriller about a man who, out of retribution, vows vengeance against his relatives who abandoned him. Pier Ulmann comes from a family of powerful diamond dealers, who he believes are responsible for his estranged father's death. To take revenge, he insinuates himself back into the family enterprise, with an elaborate caper in mind.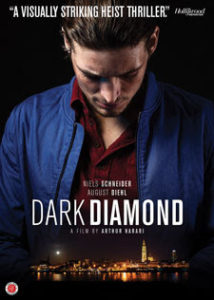 The Professor: Tai Chi's Journey West
A film by Barry Strugatz, The Professor is a documentary about Tai Chi and one of its great masters, Cheng Man-Ching, a man who brought Tai Chi and Chinese culture to the West during the swinging, turbulent '60s. Featuring a rich array of vintage archival footage, the film tells the story of his remarkable life and features Tai Chi as a martial art and a spiritual practice.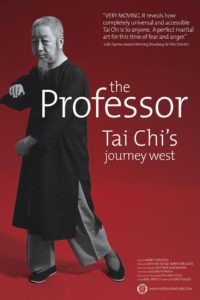 DVD Extras: Cheng Man-Ching performs his 37 Movement Form • The Origin of Tai Chi • Medical Science & Tai Chi: Interview with Peter M. Wayne, PhD, Harvard Medical School
Spring & Arnaud
Marcia Connolly and Katherine Knight's "artful and art-filled love story" (The Globe and Mail) is a documentary about two unique characters is also an unforgettable look at art, love and mortality. Influential photographer Arnaud Maggs, turning 85, embarks on a series of self-portraits that wryly depict his life's work.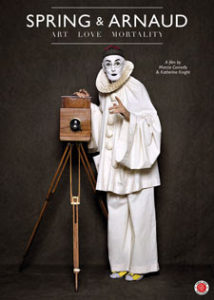 Spring Hurlbut at 60 is creating haunting works that evoke mortality while harboring the certainty that Arnaud's time is limited. Together more than 25 years, each grapples with the nature of an artist's creativity where the drive for invention and discovery resists life's finite reality.
DVD Extras: Seven Short Films