Once again, Masterworks Broadway has raised the curtain on a triumvirate of classic albums from the archives. Each CD is accompanied by new album pages and photos. Brava!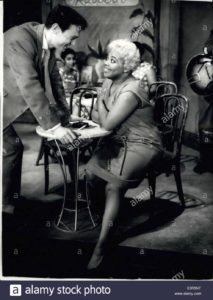 Starring Claudia McNeil and Melvin Stewart, Simply Heavenly was written by Harlem renaissance poet Langston Hughes based on his novel "Simple Takes a Wife and Other Simple Stories." With music by David Martin, Simply Heavenly was originally produced for the Off-Broadway 85th Street Playhouse. The show transferred to Broadway's Playhouse Theatre on August 20, 1957, when fire violations forced the closure of the original venue.  Hughes continually looked to the musical stage for success following the groundbreaking 1947 original production of Kurt Weill and Elmer Rice's Street Scene for which he wrote lyrics. Set in Harlem of the '50s, Simply Heavenly follows Jess Simple as he tries to raise enough money for a divorce so he can marry his new love and eloquently captures the color, humor and poetry of that time and place.
McNeil had made her Broadway debut as a replacement cast member in the groundbreaking original Broadway production of Arthur Miller's The Crucible. She would later originate the role of Lena Younger in Lorraine Hansberry's A Raisin in the Sun both on Broadway and in the feature film.
Based on Charles Dickens' 1843 classic novella, A Christmas Carol was presented annually at New York City's Paramount Theatre in Madison Square Garden from 1994 through 2003.
Over its nine years, A Christmas Carol featured a slew of notable actors as "Scrooge" including F. Murray Abraham, Tim Curry, Tony Randall, Roddy McDowall (in his final role), Frank Langella, Tony Roberts, Jim Dale and Roger Daltrey.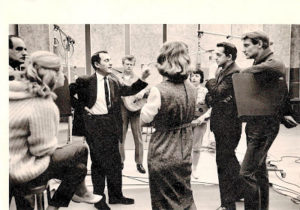 Charles Aidman adapted and starred in Spoon River Anthology, a play with music based on Edgar Lee Masters' renowned collection of short free-form poems. With music by Naomi Caryl Hirshhorn and Hal Lynch, Spoon River Anthology weaves the epitaphs of the residents of fictional small town Spoon River into a chilling history of turn-of-the century America. Also starring Betty Garrett, Joyce Van Patten and Robert Elston, the show opened at the Booth Theatre on September 29, 1963 and ran for 111 performances. This original Broadway cast recording of Spoon River Anthology is making its CD debut.