Following up on their best-selling The Kentucky Bourbon Cocktail Book, award-winning bartender Joy Perrine and restaurant critic and drinks writer Susan Reigler return to offer new recipes that will delight both the cocktail novice and the seasoned connoisseur. More Kentucky Bourbon Cocktails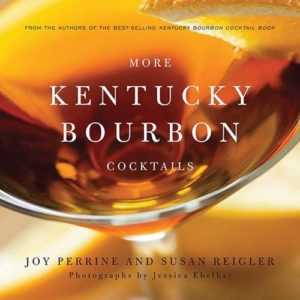 (University Press of Kentucky, $16.95) features more than 50 delicious new concoctions―including variations on classics such as the Old Fashioned and the Manhattan. The useful bourbon glossary and bibliography will appeal to professional or at-home bartenders eager to experiment, invent, and savor their own recipes.
Gwyneth Paltrow is back to share more than 125 of her favorite recipes that can be made in the time it would take to order takeout (which often contains high quantities of fat, sugar and processed ingredients).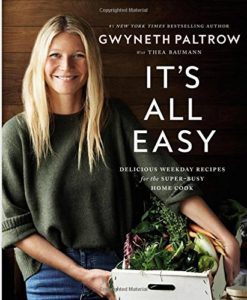 All the dishes in It's All Easy: Delicious Weekday Recipes for the Super-Busy Home Cook (Grand Central Life & Style, $35) are surprisingly tasty, with little or no sugar, fat or gluten. From easy breakfasts to lazy suppers, this book has something for everybody. Yummy recipes include Chocolate Cinnamon Overnight Oats, Soft Polenta with Cherry Tomatoes, Chicken Enchiladas, Pita Bread Pizzas and Quick Sesame Noodles. There's also an innovative chapter for "on-the-go" meals that you can take for lunch to work or school, to a picnic,or to eat while watching soccer practice.
Cattail Moonshine & Milkweed Medicine: The Curious Stories of 43 Amazing North American Native Plants (Storey Publishing, $19.95) is an offbeat and welcome food book. History, literature, and botany meet in this charming tour of how humans have relied on plants to nourish, shelter, heal, clothe, even entertain us.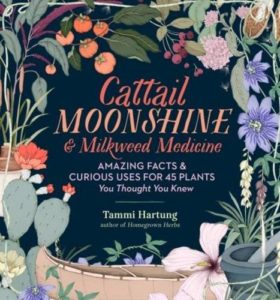 Did you know that during World War II, the US Navy paid kids to collect milkweed's fluffy white floss, which was then used as filling for life preservers? And Native Americans in the deserts of the Southwest traditionally crafted tattoo needles from prickly pear cactus spines. These are just two of the dozens of tidbits that Tammi Hartung highlights in the tales of 45 native North American flowers, herbs, and trees that have rescued and delighted us for centuries.
If you're vegan or simply looking to go dairy-free, enjoying the creamy simple pleasure of a cone or dish of ice cream can be a challenge. Then there's the longing for the ooey, gooey goodness of cheese.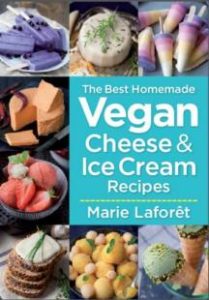 The answers (and recipes) can be found in The Best Homemade Vegan Cheese & Ice Cream Recipes (Robert Rose, $19.95), the only vegan recipe book that combines both ice cream and cheese recipes. All of the recipes, by Marie Laforet, contain natural and organic ingredients, making them healthy and surprisingly easy to prepare. With a little bit of organization and preparation, you'll be creating sorbets, ice cream, ice pops and frozen desserts, along with flavorful artisanal cheeses, in the warmth and comfort of your kitchen.
Introduce your baby to a world of flavors with easy-to-make recipes for homemade baby food, featuring healthy ingredients, baby-friendly spices, and cuisines from India, China, France, Mexico and Morocco. The recipe for such success is Around the World in 80 Purees: Easy Recipes for Global Baby Food (Quirk Books, $19.99).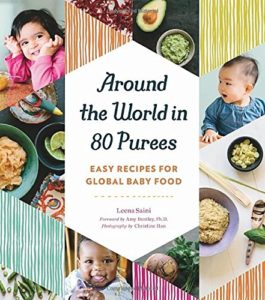 The recipes are quick and easy, with imaginative variations featuring your favorite spices and flavors. Broaden your baby's palate by the spoonful!
The warm sand. The salt air. The boardwalk. And, of course, Coastal cuisine from Asbury Park to Cape May. Summer at the Jersey Shore is unforgettable no matter which seaside destination is yours. And with The Jersey Shore Cookbook (Quirk Books, $22.95), you can have a taste of summer all year long.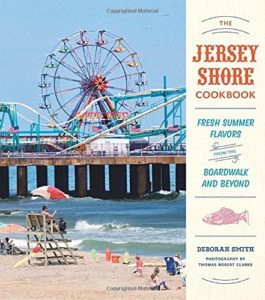 It features 50 recipes contributed by well-loved shore town restaurants, bakeries, markets, and more. From fresh oysters, scallops and tilefish to Garden State tomatoes, corn and blueberries, the perfect New Jersey ingredients shine.
When Candace Nelson started Sprinkles, America's first cupcakes-only bakery, in 2005, people thought she was crazy. But Sprinkles sold out on opening day . . . and hasn't slowed down since. Now, in The Sprinkles Baking Book: 100 Secret Recipes from Candace's Kitchen (Grand Central Life & Style, $26), Candace opens up her recipe vault to bring you 100 irresistible desserts she can't live without.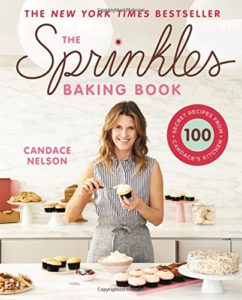 But Candace doesn't stop there. She shares the recipes for her all-time favorite cakes, pies, quick breads, cookies, bars, and other treats, plus delicious guest recipes from Sprinkles friends like Reese Witherspoon, Julia Roberts and Michael Strahan. Treat yourself to this sweet cookbook and share in the fun.
Over two years in the making, with Mario Batali searching for truly delicious dishes from all corners of the U.S., 
Big American Cookbook: 250 Favorite Recipes from Across the US
A (Grand Central Life & Style, $40) features the best America has to offer. With over 250 simple recipes celebrating the treasures of the state fairs and the dishes of the local rotary clubs and ethnic groups. Batali has interpreted these regional gems with the same excitement and passion that he has approached traditional Italian food.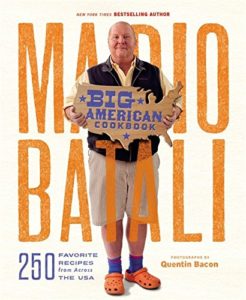 All the dishes are  simple to prepare, and while Batali uses recipes passed down through the generations, he also shares hints on what he would add to the recipe to take the flavor up a notch.
Air-frying food is an innovative method of cooking that is incredibly healthy because although it produces crispy and tasty results, it uses very little oil. And although they are called air fryers, they also roast and bake, making them an ingenious and indispensable kitchen appliance. The recipes in 175 Best Air Fryer Recipes (Robert Rose, $24.95) are guaranteed to perform in an air fryer. On the Top 10 fave list: Beer Battered Fried Fish, Buttermilk Fried Chicken, Coconut Fried Shrimp, Potstickers and Old-Fashioned Cake Donuts. Yum!