On the road again? This summer join IndiePix Films for a journey to the Dominican tropics for On the Road, Somewhere (Algun Lugar), a poignant coming-of-age road trip drama.  The feature debut of writer/director Guillermo Zouain will premiere exclusively on August 12 on IndiePix Unlimited, IndiePix Films' streaming subscription service. Admit you may not have heard of him. Admit you always will after seeing the flick, so wonderful it was an Official Selection at numerous festivals including the Miami International Film Festival, the Chicago Latino Film Festival, Cine Las Americas and the International Film Festival of Panama.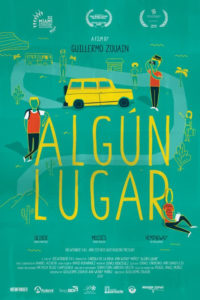 On the Road, Somewhere 
follows three high-school best friends, Oliver (portrayed by Arnold Martínez), Moises (Javier Grullón) and Hemingway (Victor Alfonso), on a summer road trip through the Dominican Republic–their last together before college.  Oliver needs to arrive at all costs to the remote town of Pedernales to say goodbye to his high school sweetheart before she moves away to New York.  Moises is documenting the trip as a last tribute to his love of photography before enrolling in a career in civil engineering.  And Hemingway seeks to escape his oppressive family and become a writer in a society that despises authors.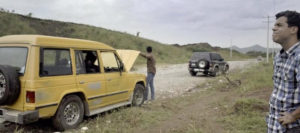 Along the way, the car breaks down frequently, leaving the three boys stranded with nearly every character under the Dominican sun: a Haitian hitchhiker, a famous photographer and an intriguing artist.  And when these strangers trigger a series of adventures unexpectedly changing their travel plans, their celebratory journey may well become a final farewell.
Nominated for Best Feature Film at the 2015 Miami International Film Festival and Top Indie Film Awards 2015, among numerous other accolades,
On the Road, Somwhere 
will initially only be available on IndiePix Unlimited, which  gives passionate cinephiles 24/7 access to a highly-curated catalog of cinematic gems from both international auteurs and visionary new voices alike. There, it joins other contemporary classics of world cinema including 2009 Cannes Camera D'Or winner,
Samson & Delilah
; Iranian artist Shirin Neshat's feature-length debut; the Golden Lion-nominated
Women Without Men
 and Noaz Deshe's powerful
White Shado
w.  For just $5.99 per month, those film and more than 400 others across all genres will be available on any device or platform through
IndiePixUnlimited.com
or apps available on iTunes or Google Play.