The laughs continue as one of television's wittiest comedies returns for a hilarious fifth season–and its landmark 100th episode. Welcome to New Girl: The Complete Fifth Season. Although Jess (the brilliant Zooey Deschanel) and Nick (Jake Johnson) remain broken up, Schmidt and Cece (Max Greenfield and Hannah Simone) are headed down the aisle.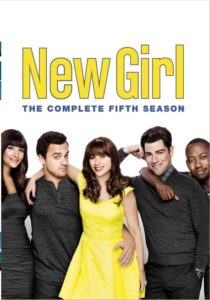 Disaster arrives when the loft becomes an Airbnb, Schmidt's bachelor party hits the road, and Cece's judgmental mom shows up. Meanwhile, Jess lands a fantastic teaching gig, only to learn her boss is dating her ex, and Winston (Lamorne Morris) gets a great new girlfriend. Or does he? This series boasts fresh writing, standout performances and popular guest stars Henry Winkler, Julie Hagerty, Fred Armisen and Nasim Pedrad. New Girl simply does not get old.
Rebels, radicals, mavericks, and change makers. I Am Rebel is a documentary series about unfamiliar yet game-changing characters who prove that beneficial change can happen when you break the rules.
These stories are seemingly disparate, but they share a common thread–outsiders finding their voices in the underworlds of vice. Out of this darkness comes lightning bolts that lead to progress.
How outrageous can the animal kingdom get? Whether it's out-of-bounds behavior or savage instincts run amok, when animals act out they're a force to be reckoned with.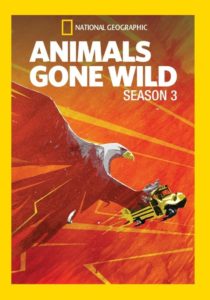 From the mysterious depths of the deep blue sea to the jungle's untamed edge, see just how rough, rowdy, and lawless Mother Nature's most unruly creatures can be. Yes, the third season of Animals Gone Wild prove they do. And can.
For the first time, a human herd of Americans joins the great wildebeest migration across the Serengeti. They must use their expert survival skills to navigate without a map or compass–carrying limited food rations–and survive in the face of the world's deadliest predators as they cross two hundred miles of brutal terrain.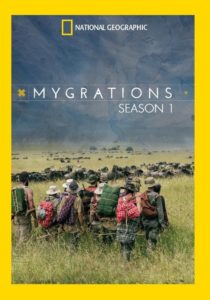 Do they have what it takes to reach the Mara River? We think future seasons of Myrations: Season One will be just as riveting.
From America's coastline to exotic beaches around the world, the number of reported shark attacks has increased in the last half century. Many of the attacks are popping up in new and surprising locations.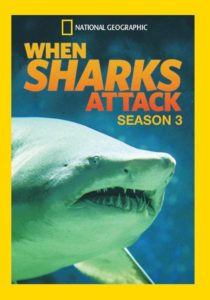 When Sharks Attack: Season Three investigates these terror-filled events, with underwater photography, compelling news archives, and gripping testimony exploring recent attacks to see what is affecting some of nature's most feared fish.
Meet Dr. Michelle Oakley, vet to pretty much everything that moves in the Yukon. Follow the experienced veterinarian as she sees clients and makes house calls across thousands of square miles in the Yukon, helping animals big and small, wild and domestic, including an angry musk-ox,a caribou with a tumor, a defensive mama lynx, and a great grey owl with an amputated wing.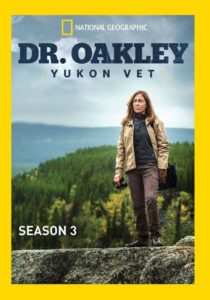 The (mis)adventures of Dr. Oakley Yukon Vet: Season Three! Accompanied by her teenage daughters and armed with humor as sharp as a scalpel, Dr. Oakley deftly juggles being a full-time vet, wife, and mother, while taking us across some of the most rugged and remote landscapes in
the world.
Starring Emmy nominees Rob Lowe and Fred Savage, The Grinder is a comedy about two brothers: Dean (Lowe) is a spotlight grabbing actor who plays TV's most popular lawyer, and Stewart (Savage) is a real-life, small-town attorney who has yet to find his spotlight.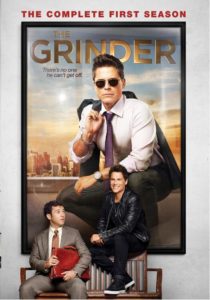 When Dean's series is cancelled, he moves back to his hometown where it doesn't take long before he's inserting himself into every aspect of Stewart's life, both in the courtroom and at home. But when the brothers stop arguing with each other, and start arguing together in court, they make a formidable team. Sort of.
If the plot sounds familiar–a Broadway producer Bill and his actress-wife Julie, unable to have children, find an imaginative orphaned girl and decide to adopt her–the 1946 gem Sentimental Journey was remade in 1958 as The Gift of Love starring Lauren Bacall and Robert Stack.
The original stars Maureen O'Hara and John Payne.  A nostalgic valentine from Fox's vaults. This and the following are goodies from the Fox Cinema Archives.
Maureen O'Hara return in the treasure Sitting Pretty, a 1948 comedy film which tells the story of a family who hires a man, Lynn Belvedere, with a mysterious past to babysit their children. It stars Robert Young, Maureen O'Hara and Clifton Webb. So popular was the character of Belvedere, Webb reprised his role in two more movies: Mr. Belvedere Goes to College (1949) and Mr. Belvedere Rings the Bell (1951).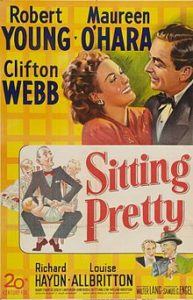 Some trivia: Photographer Loomis Dean visited the set to photograph the filming for Life magazine and photographed Webb together with then unknown actress Marilyn Monroe, who does not appear in the film. And get this! This is one of few films Webb made where he dances.
Webb and Bacall resurface in the 1954 comedy Woman's World, a subtle comedy with feminist overtones. Webb plays Gifford, an executive with a large automobile manufacturer who is having trouble deciding who to hire as his chief sales manager. His three candidates are equally competent,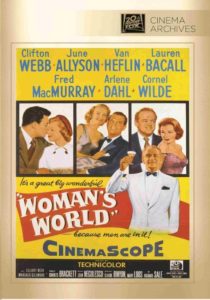 so he brings their wives with them to New York headquarters, planning to hire the one whose wife is most suited to be an executive's wife. The cast is super: There's Cornel Wilde, June Allyson,  Van Heflin,  Arlene Dah, even underrated Margalo Gillmore! Funny stuff.
Set at the turn of the century, smooth talking con man Eddie Johnson weasels his way into a job at friend and rival Joe Rocco's Coney Island night spot. Eddie meets the club's star attraction (and Joe's love interest), Kate Farley, a brash singer with a penchant for flashy clothes. Eddie and Kate argue as he tries to soften her image. Eventually, Kate becomes the toast of Coney Island and the two fall in love. Joe then tries to sabotage their marriage plans.
A great score, a gorgeous Betty Grable and a warning. Fifteen seconds into the film there's a character in blackface; later there is an entire musical number in blackface.  And, yikes!, the finale has a number in blackface.
Fritz Lang directed a western? No, he also  directed The Return of Frank James (1940). Western Union is a 1941 Western film starring Robert Young, Randolph Scott, and Dean Jagger. Filmed in Technicolor on location in Arizona and Utah, the flick's about a reformed outlaw who tries to make good by joining the team wiring the Great Plains for telegraph service in 1861.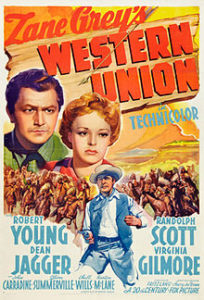 Conflicts arise between the man and his former gang, as well as between the team stringing the wires and the Native Americans through whose land the new lines must run. In this regard, the film is not historically accurate; the installation of telegraph wires was met with protest from no one. The film is based on the novel Western Union by Zane Grey, although there are significant differences between the two plots.