Deep-sea mysteries continue to baffle us. Take the case of Sir John Franklin. For nearly 170 years, the mystery of the lost expedition of Franklin has been the greatest cold case in the history of Arctic exploration. In 1845, Franklin and the crews of the HMS Erebus and Terror set out to discover a path to the Orient through the icy waters of the far northern latitudes. They were never heard from again.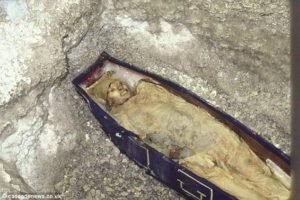 From 1847 to 1859, no fewer than 36 expeditions set out in search of the vessels. Each effort was met with icy silence. The fate of Franklin and his men remained shrouded in mystery until, in missions that blended new technology and faith in traditional Inuit beliefs, the ships were at last discovered—the Erebus in 2014 and the Terror just last year.
In Ice Ghosts: The Epic Hunt for the Lost Franklin Expedition (W. W. Norton & Company, $27.95), Pulitzer Prize–winning author Paul Watson takes readers on an unforgettable journey into the unforgiving North in search of the vanished Franklin and his crew of 128 lost souls. Watson was on the icebreaker leading the mission that discovered the Erebus in 2014, and he broke the news of the discovery of the Terror in September.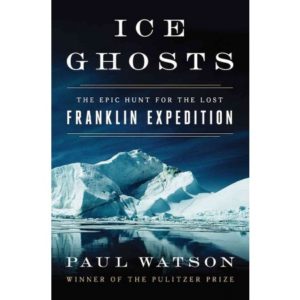 Ice Ghosts achieves what solution to a long-standing mystery does: The nook masterfully weaves together history and contemporary reporting in a full account of these events, which, as Watson reveals, only found success when longtime prejudice against Inuit forms of knowledge was set aside. Watson chronicles how local Inuit contributed to the hunt for the ships and how Inuit lore passed down orally for generations was crucial to making discoveries for the ages.
A riveting mystery story as well as a tale of scientific innovation and relentless pursuit, Ice Ghosts is that rare book that seamlessly marries gripping adventure narrative with intrepid analysis. It is an epic adventure readers will carry with them long after the final page is turned.