We call it 90 minutes of good times. How else would you explain a PBS special–the first documentary about the television legend– celebrating the career of Norman Lear? Savor American Masters: Norman Lear: Just Another Version of You on Blu-ray and DVD.  Enjoyed the special on PBS? Take note that the home releases include more than 12 minutes of bonus features.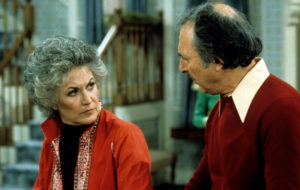 Largely responsible for the explosion of bold American television in the '70s, the writer/producer is synonymous with the sitcom. With unprecedented access to Lear, his work and his massive personal archives, the special combines stories from his turbulent childhood and early groundbreaking TV success (think All in the Family, The Jeffersons, Good Times, Maude) and social activism.
The documentary also features colorful stories from Lear's family, friends and collaborators, including John Amos, George Clooney, Alan Horn, Bill Moyers, Rob Reiner, Phil Rosenthal and Russell Simmons, as well as cinéma vérité moments with Mel Brooks, Carl Reiner, Jon Stewart, Amy Poehler and Lena Dunham.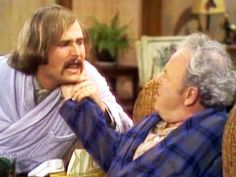 Breaking down the fourth wall to create an evocative collage where past and present intermingle, Oscar-nominated filmmakers Heidi Ewing and Rachel Grady reveal a psychologically rich man whose extraordinary contributions emerge from both his personal story and his own self-professed childlike view of the world.
The documentary traces how a poor Jewish kid from Connecticut started writing for The Colgate Comedy Hour with Dean Martin and Jerry Lewis, created All in the Family and became one of TV's most successful showrunners.
All character-driven, with theatrical sets and live audiences, Lear's TV series changed not only the face of national television but the content of national discourse. Bringing provocative subjects like war, poverty and prejudice to 120 million viewers every week, Lear proved that social change was possible through an unlikely prism–laughter–and created some of the greatest moments in television history.
Co-produced by Ewing and Grady's Loki Films and THIRTEEN's American Masters series, Just Another Version of You doesn't shy away from the controversies Lear stirred with his TV series and advocacy organization People For the American Way (PFAW). The documentary also highlights his later years touring the country with the Declaration of Independence and promoting his memoir Even This I Get to Experience, spending time with his tight-knit family, and developing new productions.
Look at this way: Lear can never be stifled.