It's time to zap you with more Zappa news. Two dozen rare and limited-release Frank Zappa recordings will be made widely available around the world when UMe assumes distribution of the albums as part of their global partnership with the Zappa Family Trust.
In the U.S., the 24 albums are available on CD, download and streaming. They are also available internationally, with physical product to follow on April 28. Nine of the albums, including Zappa's 100th release, Dance Me This, and the revered live disc, Roxy By Proxy, have never been available for download or streaming. The wide-ranging collection includes fan favorite and Grammy-winning titles from Zappa's independent labels Barking Pumpkin, Vaulternative Records and Zappa Records and encompasses more than 20 years of releases, dating back to 1994's posthumous release, Civilization Phaze III.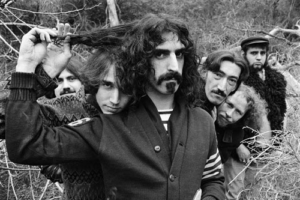 "For more than two decades, the only place to get exclusive Frank Zappa albums was through our mail order and website," says Ahmet Zappa. "We are thrilled to be able to make these titles available to fans across the globe with the help of our friends at Universal."
The albums being made available internationally to online retailers, record stores, digital retailers and streaming services include a diverse collection of previously limited releases comprised of live concerts, taped rehearsals, treasures from Zappa's extensive and extraordinary vault, audio documentaries, archival recordings, the famed "Corsaga" series and other exciting audio ephemera. The releases span Zappa's entire career, from his first records with the Mothers of Invention to some of the last compositions and projects he ever worked on.
Here's the loot:
A Token Of His Extreme (Zappa Records, 2013)
In August 1974, Zappa and The Mothers of Invention taped two legendary sets at KCET-TV Studios in Hollywood, CA. This popular footage was used by Zappa in a number of different edits originally intended as a TV special and eventually featured in the home video release The Dub Room Special (1982). A Token Of His Extreme was officially issued on DVD in 2013 along with the release of the soundtrack on CD.
Buffalo (Vaulternative Records, 2007)
Originally released in 2007, Buffalo captures an entire concert recorded live at the Memorial Auditorium in Buffalo, New York on October 25, 1980. The original tapes were salvaged from the Vault by Vaultmeister Joe Travers and mixed by Grammy-winning engineer Frank Filipetti.
Carnegie Hall (Vaulternative Records, 2011)
As history would have it, and thanks to the persistence of promoter Ron Delsener, Zappa & his Mothers actually played Carnegie Hall. The two shows on October 11, 1971 were recorded for posterity to mono 1/4" tape using a concealed Nagra tape machine and a Electrovoice 664 microphone.
Civilization Phaze III (Barking Pumpkin, 1994)
This is one of the final projects to be finished by Zappa before his passing, and completes the trilogy of Masterworks established first with Lumpy Gravy and We're Only In It For The Money in 1968. Originally envisioned as Lumpy Gravy, Phase III, this music morphed over a period of years in various states of completion. Realized mainly on the Synclavier and including performances by the Ensemble Modern and newly recorded dialogue from inside the piano, Frank finally put the finishing touches on the double CD in 1992. It received a Grammy for Best Recording Package in 1995.
Congress Shall Make No Law . . . (Zappa Records, 2010)
Gail Zappa always said that Frank always made a point to "educate" his audience as well as entertain them. She continued on that note with this release, an informative document that focuses on the importance of his testimonies to fight censorship. Zappa's address to the Senate Committee Hearings in 1985 and to the Maryland State Legislature in 1986 are featured here in their entirety combined with various Synclavier and interview excerpts found in the Vault.
Dance Me This (Zappa Records, 2015)
The 100th release by the Zappa Family Trust and the last project to be finished by Zappa before his passing, Dance Me This, was composed and realized on the Synclavier, FZ's go-to digital workstation that was state of the art at the time of the recording. The music is described by the Maestro as "designed for modern dance groups." The album was finished but shelved by the Trust until finally receiving its much anticipated release in 2015.
Everything Is Healing Nicely (Barking Pumpkin, 1999)
The Ensemble Modern from Frankfurt, Germany spent a lot of time with Zappa during the last few years of his life. As the group was working closely with Zappa preparing for a series of concerts scheduled in 1992 (to be known as "The Yellow Shark"), Zappa, in his typical manner, was digitally recording every rehearsal. Everything Is Healing Nicely features highlights from those recordings, hand-picked by Zappa, compiled posthumously by then staff engineer Spence Chrislu, and released exclusively through mail order in 1999.
Feeding the Monkies at Ma Maison (Zappa Records, 2011)
Around 1987 or so,  Zappa completed a digital master of this title which was intended for a vinyl release. He never released it and re-worked some of the material for another project, mainly Civilization, Phaze III. Feeding the Monkies at Ma Maison, realized on the Synclavier, eventually found a release in original form in 2011.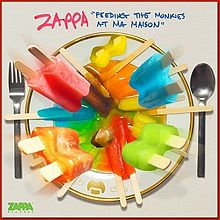 The CD contains unreleased compositions, unedited versions and added bonus tracks from the time period.
Frank Zappa Plays the Music of Frank Zappa (Barking Pumpkin, 1996)
When released on Halloween 1996, Frank Zappa Plays the Music Of Frank Zappa was considered to be an "Audio Tombstone" by the family. It features the three signature guitar pieces: "Black Napkins," "Zoot Allures" and "Watermelon In Easter Hay" in their original released form (remastered) with added live versions that predate the issued masters. Also included is "Merely A Blues In A: from Paris '74.  A fitting "Memorial Tribute" indeed.
FZ: OZ (Vaulternative Records, 2002) 
FZ:OZ is the very first release from Vaulternative Records, the label created by the Zappa Family Trust that focuses on material found in the infamous Zappa Vault. Released in 2002, this audio nugget contains an almost complete concert from FZ's second and final visit to Sydney, Australia in early 1976.
Greasy Love Songs (Zappa Records, 2010)
The third installment of the Project/Object Audio Documentary series focuses on the 40th anniversary of Zappa's 1968 homage to doo-wop and R&B. Cruising With Ruben & The Jets was FZ & The Mothers' fourth album release. Greasy Love Songs brings together the long awaited release of the original 1968 mix along with mix outtakes, interview excerpts and oddities from the sessions. Also contains liner notes from Cheech Marin.
Hammersmith Odeon (Zappa Records, 2010)
In early 1978, Zappa played a string of dates between January and February at the famous Hammersmith Odeon in London, England. Hammersmith Odeon, first issued in conjunction with a special birthday event at The Roundhouse in London in 2010, contains performances from those shows. These recordings are famous for being the basis for the Sheik Yerbouti album. This album contains all alternate performances and highlights from the master show tapes.
Imaginary Diseases (Zappa Records, 2006)
Released in 2006, Imaginary Diseases compiles for the first time all live recordings from a very rare and undocumented Zappa band line-up. In 1972, after taking a 20-piece "electric orchestra" on the road for eight dates as The Grand Wazoo, FZ reduced the personnel to 10 pieces and toured this new band for roughly two months.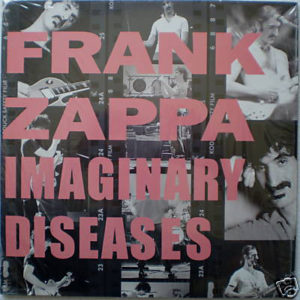 Billed as The Mothers of Invention but eventually becoming known as the "Petit Wazoo," audio from this period was never released during Frank's lifetime.
Joe's Camouflage (Vaulternative Records, 2014)
In late summer 1975, Zappa formed a band that never got past the rehearsal stage, but managed to have their own band promo shots taken with fall touring rapidly approaching. This Joe's series entry, Joe's Camouflage, finds mainly 4-track rehearsal tapes that captured FZ experimenting with this group, updating arrangements of older songs along with some new compositions, some that were never revisited later in his career. Featuring Novi Novog on viola and keys, Robert 'Frog' Camarena on vocals and Denny Walley on guitar, all three of whom left the band shortly after these recordings were made.
Joe's Corsage (Vaulternative Records, 2004)
The first in a series of special material released from the Vault. The titles of the "Corsaga" are a play on words of FZ's famous Joe's Garaget itle, with the contents produced and compiled by the Vaultmeister, Joe Travers. Joe's Corsage, the first release created in 2004, was produced in conjunction with the 40th anniversary of the creation of The Mothers in 1964. It focuses on the origin of the Mothers of Invention as told by Frank himself, along with early recordings made before their first record contract in early 1966.
Joe's Domage (Vaulternative Records, 2004) 
This, the second entry from the "Corsaga" series, gives insight into how Frank worked. The recording from this primitive cassette tape captures the first rehearsal of the Wazoo band, freezing in time early ideas and arrangements of material that went on to be used on The Grand Wazoo & Waka/Jawaka album sessions of 1972. Recorded ambiently in Frank's rehearsal room in Hollywood, Frank conducted these sessions while confined to a wheelchair after being pushed offstage in London, England roughly three months prior.
Joe's Menage (Vaulternative Records, 2008)
 Zappa, notorious for recording everything, carried cassettes with him on the road. On one occasion backstage during the late '70s, Frank gave longtime fan Ole' Lysgaard a cassette which contained a dub of a live recording excerpt from a concert in Williamsburg, VA on November 1, 1975. Thanks to Ole', this excerpt has been forever immortalized as the content for "Corsaga" number 4.  Joe's Menage is transferred directly from the show master tape.
Joe's Xmasage (Vaulternative Records, 2005)
Joe's Xmasage was released on Frank's birthday during the Christmas season of 2005. Joe worked closely with Gail Zappa on this third installment of the "Corsaga," showcasing vintage recordings from Frank's life in the early '60s.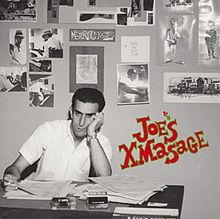 Music, historical audio documents and Conceptual Continuity clues fill up this special Christmas dish from the Vault for you and yours.
MOFO (Zappa Records, 2006)
This two-disc version of the Making of Freak Out! Project/Object Audio Documentary contains highlights from the 4-disc version which is available only through mail order. MOFO was released in conjunction with the 40th anniversary of The Mothers of Invention's first album, Freak Out!, it includes the original album's 1966 vinyl mix along with exclusive tracks not found anywhere else.
One Shot Deal (Zappa Records, 2008)
Released in 2008, One Shot Deal features chunks of material found in the vault selected by FZ and compiled by Gail Zappa and Joe Travers. Ranging from 1972 to 1981, One Shot Deal blends live compositions, improvisations and guitar solos from various world tours, all recorded live.
Philly '76 (Vaulternative Records, 2009)
Zappa played the Philadelphia Spectrum Theater on October 29, 1976. The concert was professionally recorded and was a perfect contender for the ongoing concert series from Vaulternative Records. Philly '76 was released in 2009 and features a complete show from a rare band line-up with another stellar mix from Grammy- winning engineer Frank Filipetti.
Roxy By Proxy (Zappa Records, 2014)
Roxy By Proxy contains material recorded live at the infamous run of shows at The Roxy Theater in Hollywood, CA, December 1973. It's the first compilation made from digital mixes created in 1987 by Frank with Bob Stone at FZ's home studio, The Utility Muffin Research Kitchen. The sequencing plays like a full show while the package features extensive liner notes from the one and only Ruth Underwood, then the percussionist in the band.
The Dub Room Special (Zappa Records, 2007)
A previously unreleased soundtrack album created by Zappa himself, contains material found in The Dub Room Special, a 90-minute home video first released by mail order only in 1982. Tracks consist of live cuts from The Palladium in NYC on Halloween 1981, along with performances taped at KCET-TV studios in Los Angeles during 1974.
WAZOO (Vaulternative Records, 2007)
WAZOO contains a complete show recorded live to stereo tape at the Boston Music Hall on September 24, 1972. Originally released in 2007, this set is the only document found in the Vault of the short-lived Grand Wazoo, an ambitious 20-piece "electric orchestra" formed by Zappa and toured for only eight dates during the fall of 1972.