Ancient Skies, Ancient Trees (Abbeville Press, $49.95) Staking out some of the world's last dark places, photographer Beth Moon uses a digital camera to reveal constellations, nebulae, and the Milky Way, in rich hues that are often too faint to be seen by the naked eye.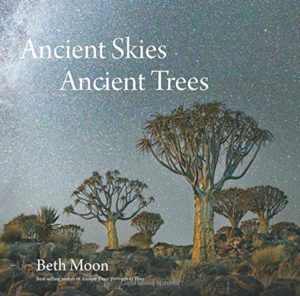 These magnificent images encounter great arboreal specimens, including baobabs, olive trees, and redwoods, in such places as South Africa, England and California.
This tome will fit you to a T.  The World Atlas of Tea (Firefly Books, $35) covers tea from the ground up, including why the soil in China makes different tea than the soil in India. Tea mixologist Krisi Smith explains what a tea drinker needs to know to appreciate teas of all descriptions.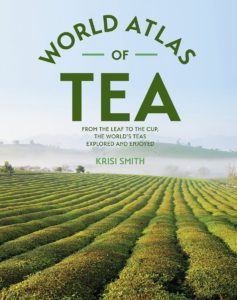 She follows tea from the plantation to harvesting and processing to how to make the perfect cup. The book is illustrated throughout with beautiful color photographs taken in the field. Another savor sip:  Black tea is the most popular but green tea sales are growing rapidly–more than 60 percent in ten years–driven by its proven health benefits.
There's nothing Mickey Mouse about her. Indeed, Minnie Mouse is a friendly (and constant) reminder to girls of all ages to live confidently and express themselves. In the luscious volume The Art of Minnie Mouse (Disney Publishing, $40), Disney artists, designers, illustrators and animators from around the world reimage their favorite MM styles and portray them in a variety of mediums. Minnie's earliest incarnation, her classic red polka-dot look, and trendy modern styles are all newly incarnated in water color, pastel, oil paint, colored pencil, mixed media, and computer graphics pieces that range from the traditional to the unconventional.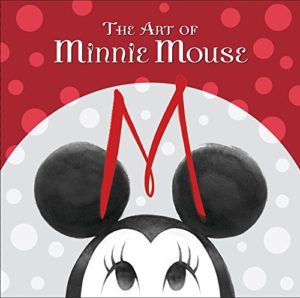 The book also features a never-before-published comprehensive filmography of Minnie's animated appearances as well as a visual timeline of her career milestones.
All life depends on water and we are running out of it, but where exactly is the water and where is it going? Water: Exploring the Blue Planet (Firefly Books, $49.95) is essentially a map of water. It features astonishingly detailed photographs that reveal the watery health of the Blue Planet.
The photographs are produced by the highest caliber satellite and remote-sensor imagery that current technology allows.
You can't hurry love. Nor can you hurry through the music that defined an era. From The Jackson 5 and Diana Ross and the Supremes; from Stevie Wonder and Smokey Robinson, Berry Gordy and his right-hand man, Barney Ales, built the most successful independent record label in the world.
Motown not only represented the most iconic recording artists of its time and produced countless global hits, it created a cultural institution that redefined pop, and gave us the vision of a new America. In Motown: The Sound of Young America (Thames & Hudson, $60), the first official visual history of the label, new research, a dazzling array of images and unprecedented access to the archives of the makers and stars of Motown lend new insight to the legend.
There's not a prayer of a chance book lovers, art aficionados and fans of fans could dismiss the importance of The Art of the Bible: Illuminated Manuscripts from the Medieval World (Thames & Hudson, $95). For two millennia the Bible has inspired the creation of extraordinary art. Within this history illuminated biblical manuscripts are among the best tools for understanding early Christian painting and artistic interpretations of the Bible.
 This extensively illustrated new book, compiled and written by two internationally renowned experts, transports readers, by way of 45 featured manuscripts, across the globe and through 1,000 years of history. Passing chronologically through many of the major centers of the Christian world. Scot McKendrick and Kathleen Doyle shed light on some of the finest but least-known paintings from the Middle Ages, and on the development of art, literature and civilization as we know it.
The Museo del Prado is the main Spanish national art museum; it houses one of the world's finest collections of European art, based on the former Spanish Royal Collection, and is unquestionably the best single collection of Spanish art. Founded as a museum of paintings and sculpture in 1819, it also contains important collections of other types of works.
Can't afford a trip? Opt for the lavish and hefty The Prado Masterpieces (Thames & Hudson, $125). This magnificent book is the first of its kind to be published in association with the Prado, covering the collection from ancient sculpture to the nineteenth century.
Katsushika Hokusai was a Japanese artist born in 1760 whose legacy remains, some 150 years after his death, as important as ever. His work influenced Impressionism and Art Nouveau, and a range of contemporary artists working today.
Realized in jewel-like colors, Hokusai's simple views of everyday scenes in Japan, his sense of balance and harmony, and his highly stylized but ever-changing techniques seem to capture the spirit and traditions of his homeland. Hokusai Pop-Ups brings this stunning art to life. The six pop-ups will delight and dazzle!
Havana. Just saying the name evokes images of bright Caribbean colors, American cars with fins from the '50s, and once-glorious buildings fallen into ruin. Now that this socialist island country is open once more, this picture will soon change. Now is the time to pause for a moment and take a closer look at Cuba's capital city with Havana (teNeues, $65).
Bernhard Hartmann starts on the streets, showing us cafes, shops, and boxing clubs, but he also takes us behind the facades of the mansions, whose well-worn charms immediately captivate the viewer. Crumbling plaster, cracked walls, worn stair treads―we see all of this in the pictures, and yet these places are vibrant and alive. Traces of bourgeois life, dignified and stylish, survive despite the adversity, masterfully captured in brilliant photographs.
Enriched by extensive photographs, drawings and diagrams, Paul Farrell's exploration of the history and function of tugboats ranges from river to harbor to sea, from the first steam-powered craft to contemporary, hyper-specialized vessels.
With clarity and clear affection, Farrell illuminates how physics, design, and experience intersected as both boat and purpose were refined. From the deck layout of a nineteenth-century sidewheel tug to the mechanics of cable towing to the operation of an anchor-handling supply vessel, Farrell offers a comprehensive tribute to these beloved workhorses of the sea. All aboard Tugboats Illustrated: History, Technology, Seamanship (W.W. Norton, $49.95).
The legacy of Frank Sinatra's work stands apart from many of his contemporaries, who essentially based their performances on an extension of a core character type. Sinatra also respectfully challenged contemporary ideals of acting technique. While being humble enough to learn from his peers, he kept his acting style fresh and instinctual, and earned an Oscar at a time when many actors were either classically trained or coached in the "Method."
In The Cinematic Legacy of Frank Sinatra (St. Martin's Press, $35), David Wills pairs more than 200 first-generation photos with reflections on Sinatra from co-stars and work associates, and including contributing essays by his children Nancy Sinatra, Tina Sinatra and Frank Sinatra, Jr. 
Over  the course of his near-decade at HGTV, Vern Yip has counseled thousands of people on beautifying their homes on limited budgets. He has become a trusted advisor for people wanting to create functional and beautiful living spaces. In Vern Yip's Design Wise: Your Smart Guide to a Beautiful Home (Running Press, $27.50), his debut design book, Vern introduces his design by the numbers approach,  revealing the optimal measurements that are integral to making a room feel right.
Discovering these simple standards will help every reader bring flow and balance to a home, and give them confidence to develop a personal aesthetic. Vern's key design principles will make any house a true home.
Ten years ago, an unknown 16-year-old released a self-titled debut country album. A decade later, Taylor Swift has reached record-breaking, chart-topping heights. A 10-time Grammy winner, Swift has been hailed for her songwriting talent, crossed effortlessly from country to pop, and established herself as a musician who can surprise, delight, and inspire, all while connecting with her fans in a way that only she can. 
Taylor Swift: This Is Our Song (Simon & Schuster, $28), a fan-generated celebration of Swift's first decade as an artist, collects the best writing and images from the past ten years in one gorgeous volume.