Hey good lookin' . . . yes, I am talking to you. Country music fans will cherish "The Complete Mother's Best Collection" (Time Life), a treasure trove of recordings by the legendary Hank Williams. Long regarded as one of the most significant and influential American singers and songwriters of the 20th century, Williams was one of America's first country music superstars. Before his tragic, early death at 29, Williams' almost single-handedly set the agenda for country music with classic standards such as "Cold, Cold Heart," "Your Cheatin' Heart," "Hey, Good Lookin'" and "I'll Never Get Out of This World Alive."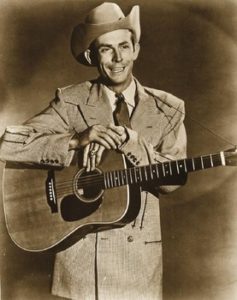 His life story was recently put on the big screen in "I Saw the Light", a biopic starring Tom Hiddleston as the father of contemporary country music; it's being released on July 5. But for a rare, informal glimpse into the heart and soul of country music's greatest star look no further than "Hank Williams: The Complete Mother's Best Collection." This must-own 15-CD + 1 DVD Collection features 142 performances from the "Mother's Best Flour Radio Shows" (1951); the DVD features behind-the-Scenes conversations with Williams' daughter Jett and two members of Hank's band, Don Helms and Big Bill Lister.
At the peak of his career in 1951, Williams recorded 142 songs for the Mother's Best Flour Company. The best-known and most sought-after Williams recordings, The Mother's Best Flour Shows featured the legendary musician and his studio band laying down his chart-busting hits, as well as songs he never recorded commercially anywhere else. Broadcast over the Grand Ole Opry's parent station, WSM, in Nashville every morning at 7:15 a.m., the format was consistent: Each 15-minute show consisted of one country song, one instrumental or guest vocal and a gospel song to close the show. Recorded in an intimate and casual setting, "The Mother's Best Shows" highlighted Williams personality, and his relaxed patter was filled with wry, self-deprecating wit.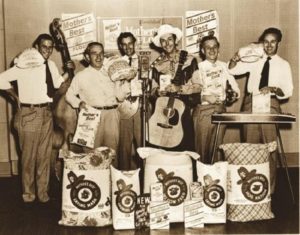 For the very first time, "The Complete Mother's Best Collection" brings together all of the surviving recordings in a single set. Featured among the rare performances are Hank's greatest hits including "Cold, Cold Heart," "I Can't Help It (If I'm Still In Love With You)," "I'm So Lonesome I Could Cry," "Move It On Over," and many more. Hank also sings then-current hits by other artists, including "Blue Eyes Crying In The Rain," "On Top Of Old Smoky," "Have I Told You Lately That I Love You" and "Cherokee Boogie" among others. Williams also loved the old hymns, and here he sings sacred classics like 'Softly and Tenderly,' shouts out Southern gospel classics like 'I'll Have a New Life' and 'When the Saints Go Marchin' In,' and many he never sang anywhere else such as "Lonely Tombs" and "At the Cross".
As Colin Escott writes in the liner notes: "Imagine finding a half-dozen unreleased Beatles LPs or a stash of previously unheard Elvis Presley recordings. That's how significant these 'Mother's Best' Hank Williams radio shows are". Bravo!