We've always said that Broadway Records and its president Van Dean is the cat's meow. Now they have gone to the dogs. And that's a compliment.
The company's latest release? The Original Off-Broadway Cast Recording of A Dog Story. It ill be released digitally and in stores on Friday, January 20. The album is currently available for pre-order at BroadwayRecords.com.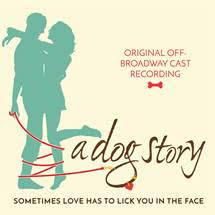 A Dog Story is a charming new musical comedy with music and lyrics by Gayla D. Morgan and a book by Eric H. Weinberger about Roland, a career-driven lawyer, who thinks he must be married to make partner. To solve his dilemma, he gets a puppy as a chick magnet. Through first dates, angry tangos, and a sudden disappearance, Roland discovers there's more to life when you "get a dog!"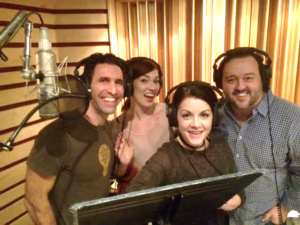 The cast of A Dog Story includes David Perlman as Roland, Lindsie VanWinkle as Miranda, Stefanie Brown  as Blair, Brian Ray Norris as Guy.
You just got to love a musical who reminds us that sometimes love has to lick you in the face!