He wore a toupee and a girdle, suffered from bad, pasty skin and disdained physical contact. Yet he would be seen at all the big events and major openings, rubbing tuxedo-clad elbows with the rich and (in)famous, the high and the sober. He was a celeb's celeb, posing with, then photographing, the likes of Liza and Dolly and Diana and Liz, then painting their portraits … then asking them for their autographs.
You and I know him as Andy Warhol, the Pop Art prophet whose posthumous profits have earned him first place among artists at auction and who is forever honored with his own artful museum.
Yet to paint an accurate portrait of Andy, we need to forget (just for a few paragraphs) Marilyn and Mao and those dollar signs he so obsessively silk-screened. The real star in Andy's life was his obsession with "stuff." He collected everything — and, after a recent visit to the Warhol archives proved — I mean everything.
He was the ultimate Pack Rat, and I don't use the capitalization lightly.
Starting in 1974 and continuing through 1987, Andy would toss this and that into corrugated cardboard boxes — things he bought, things he was given, things he got for free, things he "borrowed" from hotels — "time capsules," he called them.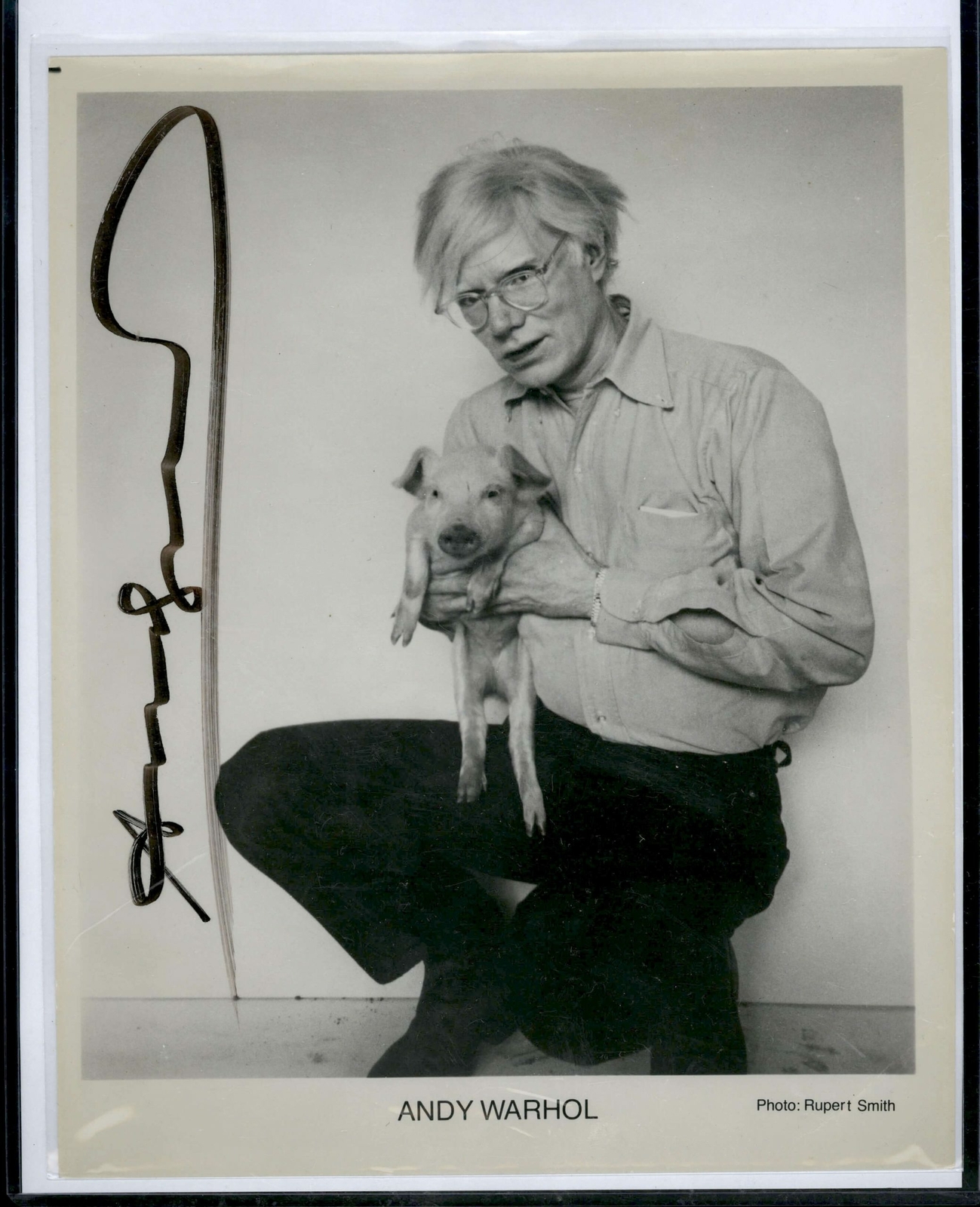 Armed with a $650,000 grant from The Andy Warhol Foundation for the Visual Arts, The Andy Warhol Museum is embarking on an effort to photograph, digitally scan, catalog and preserve the contents of hundreds of capsules. They've already opened and begun to inventory 100, and have 472 more to go, a project that should take six years.
During a recent visit, I browsed through Time Capsule No. 20, the contents of which spanned 1982-85. The latter was the year Andy went to Los Angeles for a guest spot on "The Love Boat" — there's a healthy stack of unused stationery from Beverly Hills Hotel, a box of bath soap, a pile of phone messages, one of which is from B-actress Mamie Van Doren.
Wearing ill-fitting white gloves that allow me to safely handle the "art," I open a small sampling of the many letters and notes addressed to the artist (no gossip, no secrets, just cryptic missives from unknowns). There's a rough skin scraper (bought in Manhattan at Duane Reade), hair dye, mascara, nail polish, lipstick, vials of perfume samples. There's junk jewelry, a gay porno magazine, a promotional brochure from a Russian airline, several bottles of homeopathic drugs and enough pimple medicine to keep the teens of Fox Chapel acne-free for years.
And I haven't even begun to snoop what's on the other shelves.
Some people would call it junk. It's a word at which archivist and project supervisor Matt Wrbican bristles. "Andy considered the capsules to be works of art — they are pieces of a larger historical timeline," he  said, adding that the "strangest thing" found to date was a mummified human foot, analyzed by scientists at the Carnegie Museum of Natural History and confirmed to be a relic from Ancient Egypt.
But sometimes even timelines show their age, and lines must be drawn. For a Time Capsule, that means destruction. Collections manager Allison Smith reveals the museum junked a "leaking half-empty bottle of Chloraseptic," but not before the over-the-counter medicine was photographed and all pertinent info logged into the database.
Many people have trashed Warhol while he was alive, but this causes a lump in my throat. Maybe a spritz of Chloraseptic would help?
Matthew points to a sandwich bag of AA batteries that have leaked; they will also hit the garbage bin. "Actually," he explains, "we'll put them in a battery recycling program." Once, of course, they are photographed and cataloged.
I ask nicely if I can have the batteries, sort of an awesome alkaline souvenir from my visit.
I also figure that in some circles, I could claim to have an original Warhol.
I am nicely told, "No."
I leave empty-handed, but brimming with reminders to do some spring cleaning.
And have that garage sale.
IF YOU GO
The Andy Warhol Museum
117 Sandusky Street
Pittsburgh, PA 15212
412.237.8300
warhol.org