Anytime we hear that Ken Burns and Lynn Novick are creating a new documentary series, we stand. And cheer. Often and loudly.
Let us tell you about The Vietnam War, arriving on Blu-ray and DVD and Blu-ray on September 19, coinciding with its PBS airing. In an immersive narrative, Burns and Novick tell the epic story of the Vietnam War as it has never before been told on film. The epic program features testimony from nearly 100 witnesses, including many Americans who fought in the war and others who opposed it, as well as Vietnamese combatants and civilians from both the winning and losing sides.
Ten years in the making, the series brings the war and the chaotic epoch it encompassed viscerally to life. Written by Geoffrey C. Ward, produced by Sarah Botstein, Novick and Burns, it includes rarely seen, digitally re-mastered archival footage from sources around the globe, photographs taken by some of the most celebrated photojournalists of the 20th century, historic television broadcasts, evocative home movies and revelatory audio recordings from inside the Kennedy, Johnson and Nixon administrations.
"The Vietnam War was a decade of agony that took the lives of more than 58,000 Americans," Burns says. "Not since the Civil War have we as a country been so torn apart. There wasn't an American alive then who wasn't affected in some way—from those who fought and sacrificed in the war, to families of service members and POWs, to those who protested the war in open conflict with their government and fellow citizens. More than 40 years after it ended, we can't forget Vietnam, and we are still arguing about why it went wrong, who was to blame and whether it was all worth it."
"We are all searching for some meaning in this terrible tragedy. Ken and I have tried to shed new light on the war by looking at it from the bottom up, the top down and from all sides," Novick adds. "In addition to dozens of Americans who shared their stories, we interviewed many Vietnamese on both the winning and losing sides, and were surprised to learn that the war remains as painful and unresolved for them as it is for us. Within this almost incomprehensibly destructive event, we discovered profound, universal human truths, as well as uncanny resonances with recent events."
The Vietnam War features new, original music written and recorded by Oscar-winning composers Trent Reznor and Atticus Ross. The film also features new music arranged and performed by Grammy Award-winning cellist Yo-Yo Ma and The Silk Road Ensemble. It is the first time Burns and Novick have worked with Reznor and Ross, as well as with Ma and The Silk Road Ensemble.  Additional music in the film was composed by David Cieri and Doug Wamble, both of whom are longtime collaborators with Florentine Films.
The series also features more than 120 popular songs that define the era, including tracks from The Beatles, The Rolling Stones, Bob Dylan, Jimi Hendrix, Simon & Garfunkel, Janis Joplin, Ben E. King, Phil Ochs, Donovan, Johnny Cash, Barry McGuire, Buffalo Springfield, The Byrds, Otis Redding, Santana, Joni Mitchell, Nina Simone, The Temptations, Booker T. and the M.G.s and Pete Seeger.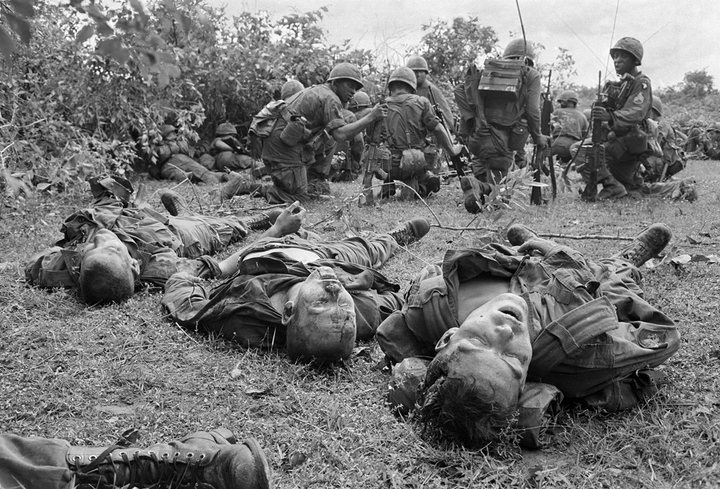 The film will be accompanied by an outreach and public engagement program, providing opportunities—facilitated by public television stations—for communities to participate in a national conversation about what happened during the Vietnam War, what went wrong and what lessons are to be learned. In addition, there will be a robust interactive website and an educational initiative designed to engage teachers and students through multiple platforms, including PBS LearningMedia.
Viewers are encouraged to join the conversation: #VietnamWarPBS
The Vietnam War rounds out a trilogy of Florentine Films' exploration of American wars that began with Burns's landmark series, The Civil War (1990), followed by Burns and Novick's acclaimed seven-part series about World War II, The War (2007).
Accompanying the series will be a companion book—written by Geoffrey C. Ward, with an introduction by Burns and Novick—that will be published by Knopf, Burns' longtime publisher, on September 5.
The Blu-ray and DVD sets contain 10 discs; there are more than 100 minutes of extra bonus footage, including a 45-minute preview program, two pieces on contemporary lives of two of the participants and bonus content. The program will also be available for digital download.