For the record: As a youngster growing up in Southport, Merseyside, Peter Mark Sinclair "Marc" Almond was immersed in the magical world of the three-minute single. Remember those 45s with those nice round holes in their centers? The 45-rpm single was King, and Almond worshipped at its spinning throne. Marc had always aspired to become a great singles artist; he wanted to follow in the footsteps of two of his heroes, David Bowie and Scott Walker in turning the single into an art form.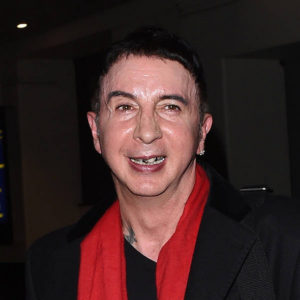 Those records, as well as tuning in to Radio Caroline, Radio Luxembourg and a weekly fix of Top of the Pops, acted as catalysts for the aspiring singer's dreams and ambitions. He achieved exactly that when "Tainted Love" rocketed to the top of the UK chart in September 1981 (and became the biggest selling single of the year), commencing a singles chart love affair that has played a huge part in Marc's 40 + year career and has seen him shift in excess of 30 million sales.
Now that impressive singles career is celebrated on March 10  with the UMe release of Hits And Pieces–The Best Of Marc Almond And Soft Cell, which comes available as a 2-disc or single CD digital download and traces Almond's singles career from Soft Cell through to his solo work and collaborations.
Almond has always excelled at recording superb singles–he has secured a body of work that encompasses truly outstanding originals, covers and duets. Highlights of Hits And Pieces include "Tainted Love"; "What!"; "Say Hello Wave Goodbye"; the No. 1-reaching Gene Pitney duet "Something's Gotten Hold of My Heart"; his interpretation of Scott Walker's cover of Jacques Brel's "Jacky" (with its epic kitchen sink production from Trevor Horn); a cover of Donna Summer's "I Feel Love" (with Bronski Beat); "Melancholy Rose" and "Ruby Red" from the Mother Fist album, a Tony Visconti-produced nugget "The Dancing Marquis"; last year's superb "The Velvet Trail"; the glam stomper "Varieté" and another unforgettable cover in the form of "The Days of Pearly Spencer".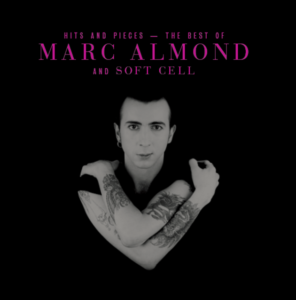 To complete the package is the newest track on this compilation: The previously unreleased "A Kind Of Love", three effortlessly breezy minutes that hint at Almond's past–the "light summery psychedelic sounds" on that mid-'60s transistor radio, the Northern soul scene that inspired Soft Cell to cover "Tainted Love" and "What!"–without really sounding much like anything Almond has recorded before. "A Kind Of Love" was co-written and produced by Chris Braide. The loving tune is Almond the Singles Artist showing once again how to turn three-and-a-half minutes into aural gold.
Almond, a LaVeyan Satanist, has been with the same man for more than two decades. Yet he says he dislikes being pigeon-holed as "'gay' . . . such a label "enables people to marginalize your work and reduce its importance, implying that it won't be of any interest to anyone who isn't gay".