Deborah Cox is drowning in good reviews, starring as fictional musical legend Rachel Marron in the stage musical The Bodyguard. Yep, it's the same role Whitney Houston played in the 1992 flick of the same name.
Those wishing to see where and when Cox performs the role should visit thebodyguardmusical.com, and take note of the warning on the website: Please note that Ms. Cox is not scheduled to appear at all performances. Please check the venue website and ticketing agency for each city for the schedule. The producers of The Bodyguard cannot guarantee the appearance of any particular artist, which is always subject to illness and holidays.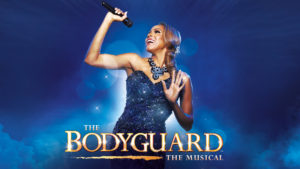 Yet you can listen to Cox, now that Broadway Records's president Van Dean and Deco Recording Group have announced that Deborah Cox: I Will Always Love You will be released digitally and in stores on March 31. The album is currently available for pre-order at BroadwayRecords.com and Amazon.com.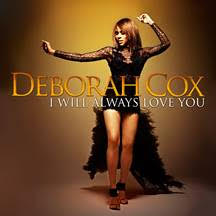 I Will Always Love You is an 8-track EP featuring the most requested songs from the smash-hit musical, including such iconic fan favorites as "All the Man that I Need", "I Have Nothing" and "I Will Always Love You."
Says the 42-year-old Cox: "I've always been a fan of the songs in the movie so it has been a dream to perform them on stage every night. This project was born out of continuous requests from my fans and people who have seen me in the show. They wanted to have something with me singing these songs so I listened and went to work putting this EP together."