ThinkFun has  perfect name: They are the world's leader in brain and logic games, wonders that make you think and have fun. Their gems develop critical skills and builds visual perception and reasoning skills through fun game play. This year we relish Heads Talk Tails Walk, a matching game that's just as fun for parents as it is for kids.

Can you hop like a frog while clucking like a chicken? The hilarious sounds and movements you have to make to pay make this a great game to play together with your toddler, and a great gift for both parents and children.
We heard that Santa, his missus and 99.7 % of his gnomes howled over Invasion of the Cow Snatchers, whose nifty sci-fi cover promises a game in which players "mooove the magnets".

The game comes with a game grid, 60 challenge cards with solutions (that become increasingly difficult as you play through them), 6 magnetic tokens including a UFO, 4 cows, a bull, 9 walls, 1 silo, 5 crop circles and instructions. Got milk?

Players really think when playing Thinking Putty Puzzle in which you connect the same-colored dots by creating same-colored paths of Crazy Aaron's Thinking Putty without crossing different colored Thinking Putty paths. It's unique play experience makes it one of the best gifts for boys and girls ages 8 and older. We promise!
---
And the Password is . . . "great".  Based on the famous '60s TV game show, Endless Games has resurrected and revived the classic TV game show. Teams of two square off to see who can guess the secret password first.

Communicate wisely because players can give only one-word clues . . . the fewer the clues the higher the score.
The game includes 50 Password cards, scoring indicator dial, score pad, 2 "Magic Window" Revealers and Instructions. For game nights, this family friendly game is perfect for kids, teens, and adults.
---
Get ready to play Endless Games'  AKA, the game that says the things you know but in other words . . . you know, also known as. You'll guess people, place, and things from words that mean the same thing. Let us tease you: Do you know the Disney movie Also Known As The Tiny Fish Woman or the superhero Also Known As Arachnid Guy? Of course you do: The Little Mermaid and Spider-Man!

The rules are easy to learn and the game is difficult to stop playing. The game is AKA great family fun!
---
Everyone wishes for the chance to win a bundle on Jeopardy! and Wheel of Fortune. But face it: The odds of being chosen for the Big Time is, well, small. So we're turning over the cards to show you a different way to enjoy the fun. Endless Games has had the brilliance to turn the game shows into card games.

With the Jeopardy! Card Game, each deck plays out like a full episode, complete with Jeopardy!, Double Jeopardy! and Final Jeopardy! rounds. How much will you bet?
Think of this one as a vowel movement. Shuffle the deck and flip your way through the Wheel of Fortune Card Game; then call out a letter and try to solve the puzzle in the puzzle deck. Just look out for that Bankrupt card.
Both make great party favors, stocking stuffers and travel buddies.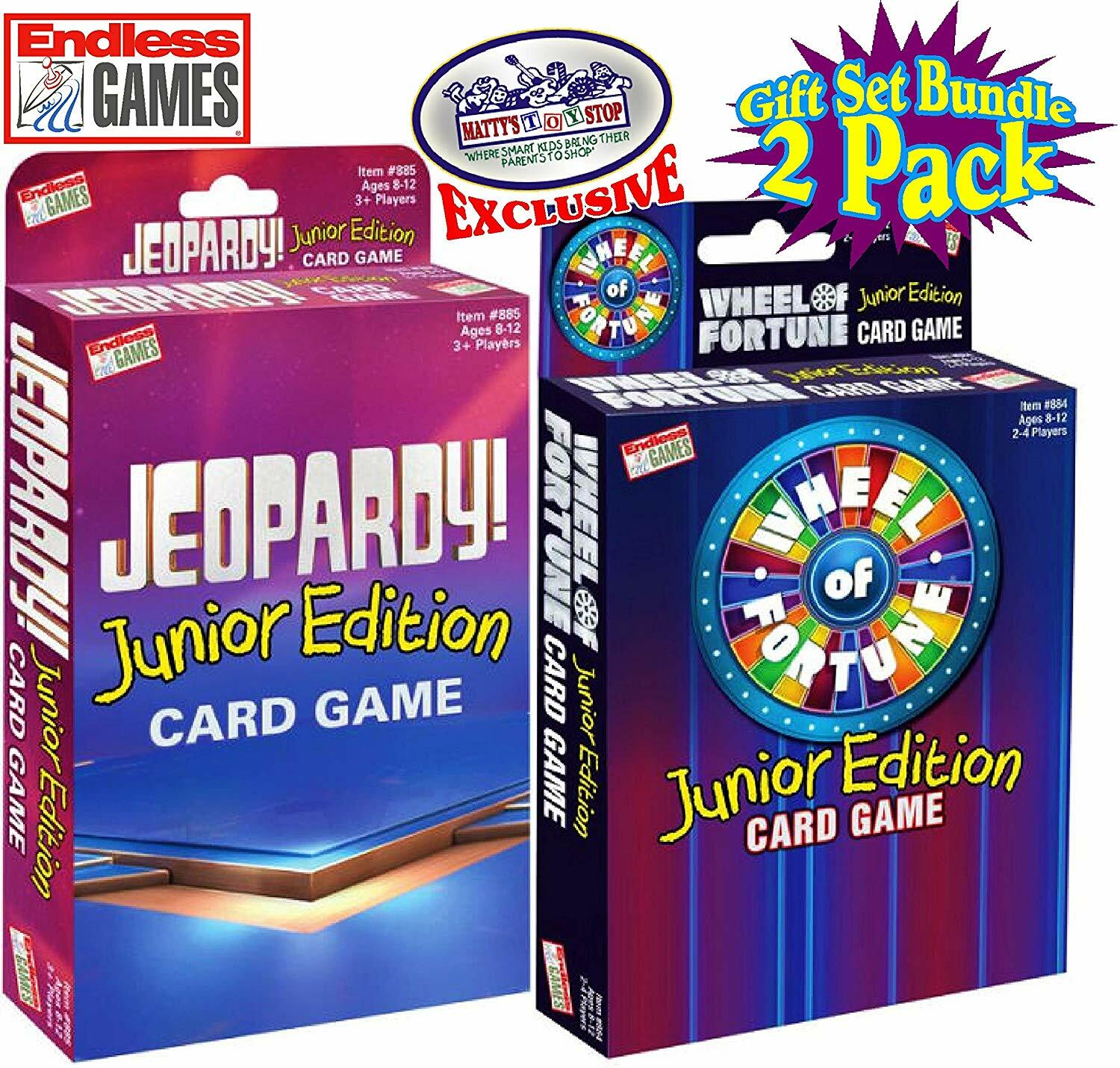 There are also Junior Editions of each card game, ideal for those ages 8-12.
---
Forget Barbie. Meet Blaire, the 2019 American Girl of the Year. She's a chef-in-training, party planner and chicken wrangler at her family's farm and restaurant. The 18-inch doll has bright green eyes that open and close, curly red hair and movable head and limbs.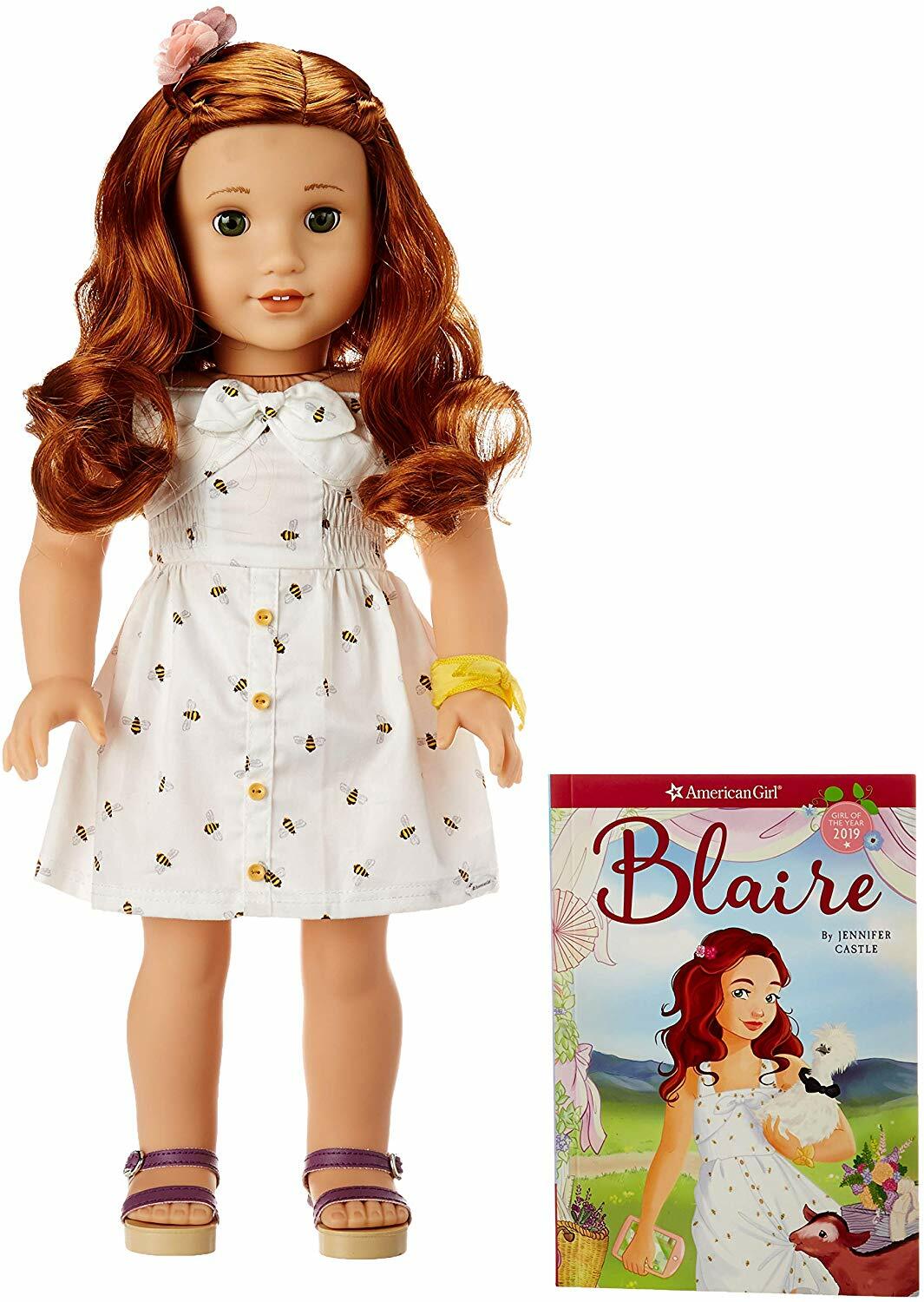 She's also a fashion doll: Blaire's favorite dress features a bumblebee print and gathered tie; she has a sunny yellow bandanna bracelet she wears while gardening and there's a nifty pair of purple platform sandals.
Want more exciting American Girl news? There are now Smart Girl's Guide Kits made by American Girl. Each includes an advice book, whimsical extras and a mini American Girl Doll.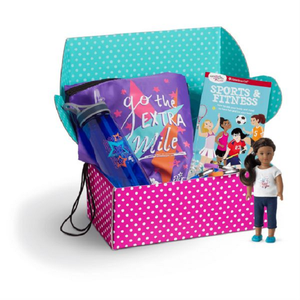 Our fave (so far) is Sports & Fitness; this kit features: Smart Girl's Guide: Sports & Fitness book; American Girl water bottle; purple cinch bag; inspirational bracelets and a mini American Girl doll
---