A new year. A new crop of musical memoirs.  The first (and a really good one): Scott Ian's Access All Areas: Stories from a Hard Rock Life (Da Capo, $26).
Ian, rhythm guitarist and cofounder of the thrash-metal band, Anthrax, has seen his share of dive hotels, dirty tour buses, and decrepit green rooms. In Access All Areas: Stories from a Hard Rock Life, he collects his craziest stories to give an honest account of life on the road for a touring musician. Along the way, he recounts his encounters with celebrities such as Kirk Hammett, Dimebag Darrell, Trent Reznor, Steven Spielberg and David Lee Roth.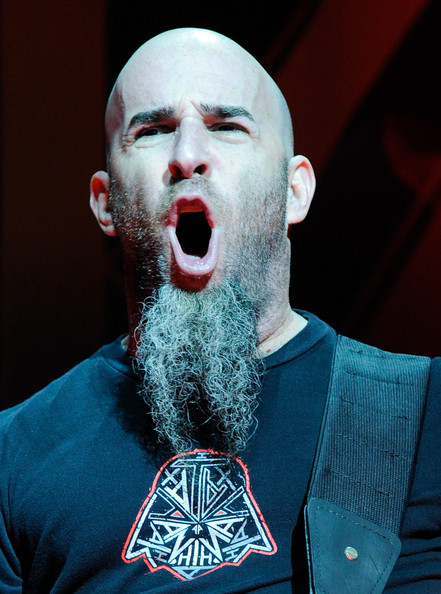 Throughout the book, Scott Ian steps up to the line and purposely crosses it, chronicling everything from witnessing an enema contest involving Fruit Loops backstage at Madison Square Garden after a Nine Inch Nails concert; to accompanying Madonna to a strip club to see an exotic dancer with 42GGG breasts; to blacking out after dinner with Mario Batali and Top Chef judge Tom Colicchio at the Palazzo in Vegas (only to wake up and discover he'd somehow managed to play online poker in the middle of the night—and won!); to having his sexy storyline with Christina Applegate edited out during a guest appearance on Married with Children; to seeing his hero, Lemmy Kilmister, in a pair of Daisy Dukes; to punching Michael Stipe at a loft party "because everybody hurts."
Let us treat you to a bon mot from chapter three: "I've done a lot of interviews over the last thirty-three years. A LOT. It's safe to say that the number is somewhere in the thousands, and of those thousands of interviews and tens of thousands of questions I've been asked there's one question I've been asked more than any other: 'What is the craziest thing you've seen on tour?'"
With chapters like "What If We Were the Dicks?" and "Sorry Never Felt So Good," Access All Areas is told with an artist's eye for detail, a performer's knack for storytelling…and an utterly inexplicable lack of embarrassment.