There are good directors.
There are great directors.
Then there's Clarence Brown.
Before the outbreak of World War I, Brown owned his own automobile dealership, the Brown Motor Car Company, in Birmingham, Alabama, earning a very comfortable salary of $6,500 a year. Armed with a double degree in engineering and a practical knowledge of machines, he worked for both the Moline Auto Company in Illinois and the Stevens-Duryea Company in Massachusetts before starting his own business.
By 1915, however, he was working with director Maurice Tourneur on Trilby, giving up a promising career in one burgeoning industry for another. For cinephiles, it was a fortuitous decision. Over the course of a five decade–long career, Brown directed numerous films that have stood the test of time—including The Last of the Mohicans (1920), Anna Christie (1930), Anna Karenina (1935), The Human Comedy (1943), National Velvet(1944), The Yearling (1946), and Intruder in the Dust (1949).
Though he crafted films that garnered 38 Academy Award nominations, Brown is not as well remembered as many of his contemporaries. Historian Gwenda Young hopes to change that with the publication of Clarence Brown: Hollywood's Forgotten Master, the first full-length biography of the seminal director. She recounts his upbringing as the son of hardworking Irish immigrants, as well as his work with stars such as Lionel Barrymore, Joan Crawford, Clark Gable, and Mary Pickford, which created his reputation for introducing new discoveries as well as revitalizing fading careers. Throughout his long tenure behind the camera, Brown defied expectations to create a lasting body of work that spanned Hollywood's silent and golden eras.
Brown repeatedly proved his worth by coaching and inspiring great performances. He directed Greta Garbo's first "talkie," Anna Christie, which earned her a Best Actress nomination. Garbo later described him as her favorite director. He introduced audiences to a more refined, mature side of Mickey Rooney in The Human Comedy (1943), which Rooney regarded as "one of the best I ever did." Brown also excelled at redefining and reviving careers, like Norma Shearer in A Free Soul (1931), which helped her to shed her sweet girl persona and define herself as a modern woman for audiences. Perhaps most significantly, he was known for discovering stars, notably Elizabeth Taylor and Claude Jarman Jr.
Brown continually defied expectations, including W.C. Fields' famous warning about working with children and animals. The Yearling earned a 12-year-old Jarman a special Academy Award for Outstanding Child Actor, and National Velvet introduced the world to Taylor, also 12 at the time. Both films endure for their representation of the relationships between children and their horses.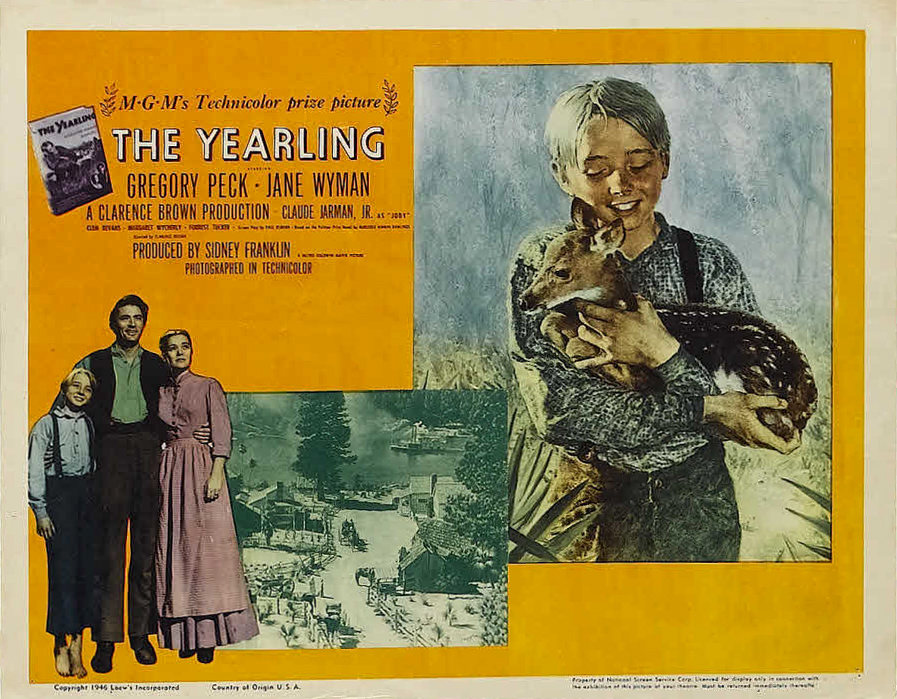 Though Brown was known for heartwarming slices of Americana, he created films that were hard-hitting and dealt with sensitive cultural issues as well. He explored sensuality in Flesh and the Devil (1926), where viewers were able to see Garbo and John Gilbert's charged chemistry on screen for the first time, and he directed one of the most revealing depictions of racial prejudice in Intruder in the Dust.
In this first comprehensive account of the life and work of an innovative and unique filmmaker, Young presents the spectrum of Brown's work in Hollywood as well as his life before and after his creative successes. Spanning from the silent era to technicolor, Brown's career shows how the industry evolved, and Young reveals the depths of Brown's hardworking spirit that led him from operating a car dealership in Birmingham, Alabama to creating films that helped define Hollywood across different eras.