She's not the kind of girl, yet Lena Dunham promises that "Atlas Obscura may be the only thing that can still inspire me to leave my apartment."
She may be right.
When Joshua Foer, Dylan Thuras and Ella Morton set out to write Atlas Obscura: An Explorer's Guide To The World's Hidden Wonders (Workman, $35), their goal was to create a catalog of all the places, people and things that inspire wonder. As the team behind AtlasObscura.com, a vibrant online destination focused on discovery, wonder and exploration, the trio had access to an unrivaled treasure trove of secrets, mysteries, intrigues, phenomena and curiosities. The result is an unprecedented guide combining compelling descriptive writing with arresting full-color photographs, maps and charts to share over 600 of the most unusual and fascinating compendium of wonders across all seven continents.
Just think! Lena can venture out and see . . .
Galileo's severed middle finger, displayed in a goblet accented in gold in Florence, Italy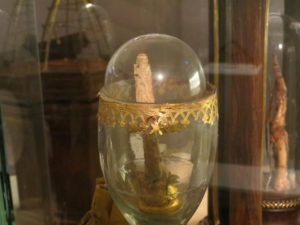 The "Door to Hell," a fire that has been burning in the Turkmenistan desert for over 45 years
A sealed test tube containing Thomas Edison's last breath
An Alabama museum displaying finds from unclaimed airline baggage, including a 3,500-year-old Egyptian burial mask and Hoggle, the dwarf puppet from the 1986 film Labyrinth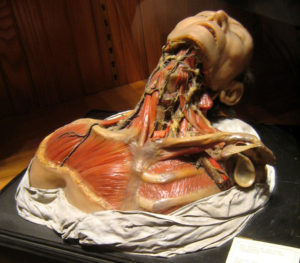 Along the way, Atlas Obscura  reveals the world's deepest places, hidden tunnels, greatest self-made castles, notable arbotecture (the art of shaping a living tree in order to create art or furniture), giant Buddha statues, abandoned film sets you can visit, murder houses, dinosaur parks, lake monsters of the USA, historical methods of preventing premature burial, a guide to psychotropic drugs used to enhance religious experiences, abandoned nuclear power plants and so much more.
Each entry for the astonishing sites in Atlas Obscura includes location information, GPS coordinates, and tips on when and how best to get there—and, sometimes, how to best sneak past the guards.